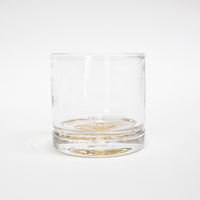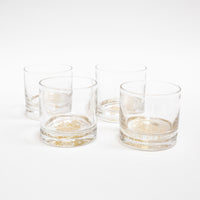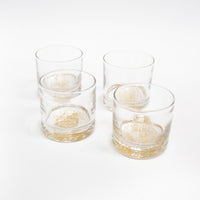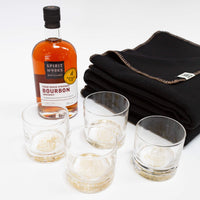 Rocks Glass by Zev Glass
This Rocks glassware is handmade by Asher Holman, and accomplished glass artisan based in North Carolina who studied in Kentucky.  It's a heavy weight, handsome glass perfect for Whiskey, Bourbon or an Old-Fashioned.
The delicate touch of real gold leaf makes each glass unique, and each glass is hand blown by Zev Glass for JG SWITZER customers.
Care: Hand wash please. 
A Well Dressed Nest Deserves the Very Best.
Collect the Collections.
All of our creations are part of a grand experiment to release more artful beauty into the world. Your suggestions and requests will be taken seriously, and we welcome them.