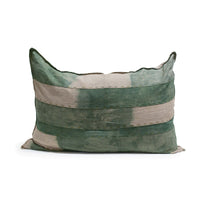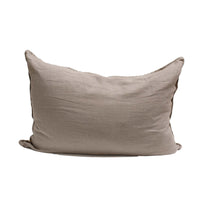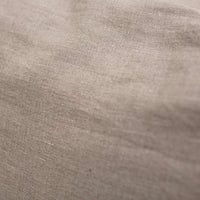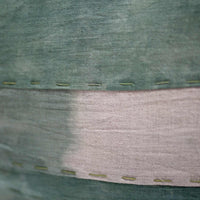 Linen Hand-Stitch Oversize Pillow - Green
This is one of our very favorite relaxed, stylish pillows for the summer that we don't sew ourselves!  So gorgeous we had to import. Hand Stitched detail in Linen. Imported from Spain and hand sewn in Africa.
Insert is custom fit angel fiber, cushy and plush, and this is the perfect over-sized pillow for a large couch, day bed or bed. Pillow case is removable.
Care: Dry Clean Only please.

Dimensions: 17" x 35"
A Well Dressed Nest Deserves the Very Best.
Collect the Collections.
All of our creations are part of a grand experiment to release more artful beauty into the world. Your suggestions and requests will be taken seriously, and we welcome them.