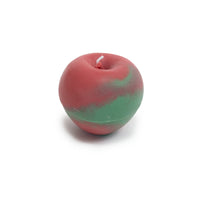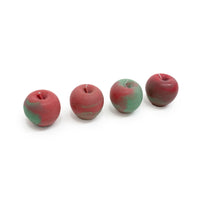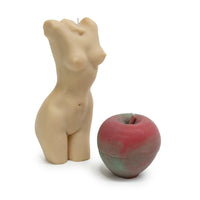 Gravenstein Apple Candle
From our candle maker in England, we asked her to make hand-crafted fruit from the orchard for spring. Our little workshop is located in The Barlow, an Gravenstein apple processing plant, and this candle was created by us for you - to celebrate the old lady Gravenstein orchards that remain. Hollow trees now, nearly 100 years old, yet still they bear fruit!  These soy candles are unscented. 
Approximately 2.5" x 2.5" wide - These are small so we suggest you order in a set of three.
Please never burn a candle unsupervised. 
A Well Dressed Nest Deserves the Very Best.
Collect the Collections.
All of our creations are part of a grand experiment to release more artful beauty into the world. Your suggestions and requests will be taken seriously, and we welcome them.