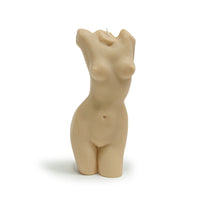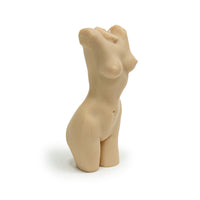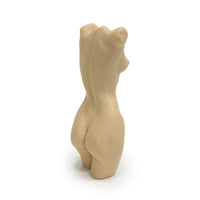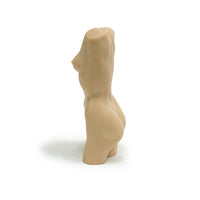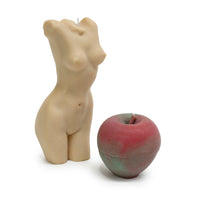 Aphrodite Candle
Our female body candle is inspired by Aphrodite, the Greek goddess of love, beauty, prosperity, fertility, and victory. The symbols of Aphrodite were roses and myrtle, the scallop shell, doves and dolphins.

Some of our candles have colour imperfections, but that's because we like them looking like stone sculptures.

Dimensions: 7" high

All candles are scented as well and they throw a subtle scent even without being burnt.

If you'd like to burn your Aphrodite candle, please note that burn time is approx 2 h. You should always place the candle on a dish or a tray when burning it.

Please never burn a candle unsupervised. 

A Well Dressed Nest Deserves the Very Best.
Collect the Collections.
All of our creations are part of a grand experiment to release more artful beauty into the world. Your suggestions and requests will be taken seriously, and we welcome them.