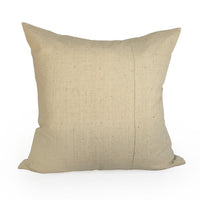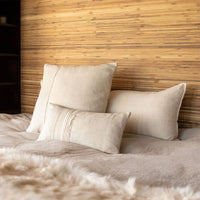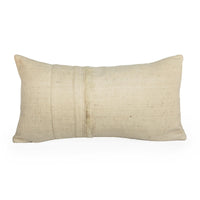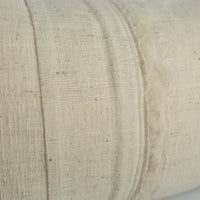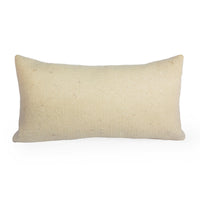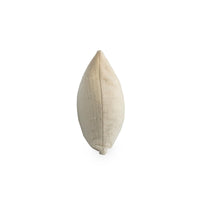 Handspun Cotton Pillow from Rare, Hyogo Japan Kimono fabric
From a remote area of Hyogo prefecture and in the tradition of Tanba cloth, this Kimono- cloth fabric is spun using a traditional spinning wheel, leaving tiny bits of shell and leaf original to the cotton seeds remaining in the fabric. Handcrafted cotton fabrics, near extinct even in Japan, were popular before modern times and used for summer or casual daily work wear, including samue.
Soft and organic texture, we have left this undyed to create a "warm season" pillow to complement the Heritage Sheep collection. The manufactory has since gone out of business meaning this fabric is truly the last of its kind. In JG Switzer's artisan workshop, the Hyogo fabric is sewn into two pillow sizes.
Dimensions: Two sizes, 24" x 24" with asymmetrical seam and 12"x22" lumbar with wool detail. The pillow is custom fit with a removable 10% duck down, 90% duck feather pillow insert.
A Well Dressed Nest Deserves the Very Best.
Collect the Collections.
All of our creations are part of a grand experiment to release more artful beauty into the world. Your suggestions and requests will be taken seriously, and we welcome them.