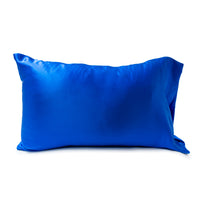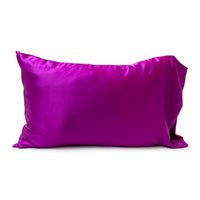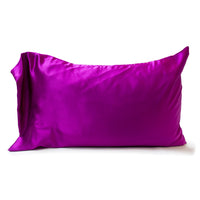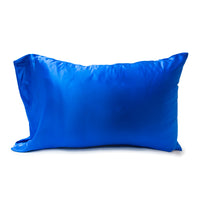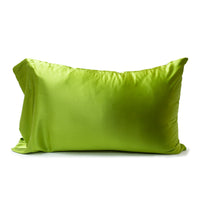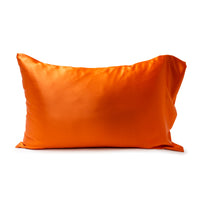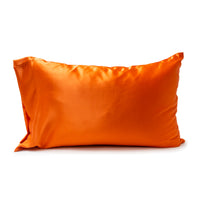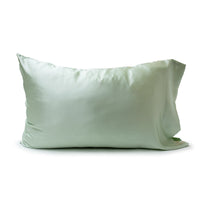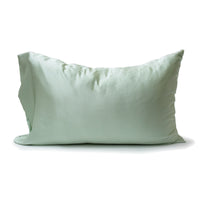 Silk Pillow Slips - Seasonal Colors
Our custom in-house designed Silk Charmeuse Pillow Slip is generously sized in two sizes: Standard/Queen and King. Our silk is carefully sourced, and is considered a mid-weight silk, 19mm and is 100% Mulberry Silk with a charmeuse weave. 
New fun colors we're offering for Summer: Electric Purple, Lime Green, Poppy Orange, and Lake Blue
We offer the highest quality silk so our customers can benefit from silk's natural properties. Silk is hypoallergenic, making it the best choice for those with allergies or sensitive skin, and does wonders for the hair by preventing breakage. Visit our Blog to learn more about the benefits of silk.
Looking for our Classic Colors? Find our Ivory, Champagne, Black, and Bark Pillow Slips here.
Dimensions: Queen 31.5 x 19.5", King 39.5 x 20.5." Queen will fit standard size pillows and drape nicely in order to entirely cover the pillow. 
Care Instructions: Washable on delicate cycle and dry. View our Care Guide for further instructions. Pillowcases are nonreturnable bedding products.
A Well Dressed Nest Deserves the Very Best.
Collect the Collections.
All of our creations are part of a grand experiment to release more artful beauty into the world. Your suggestions and requests will be taken seriously, and we welcome them.