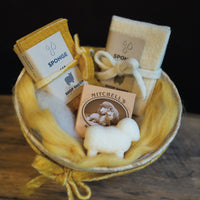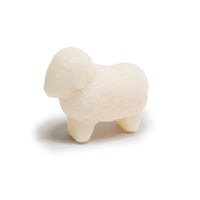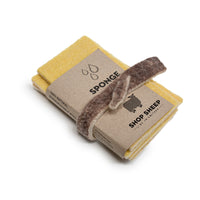 Sheep Lovers Gift Basket - Yellow
Nestled in a bed of our Shop Sheep Wool, this cheerful wool lovers gift basket includes two packs of felted wool sponges (4 to a pack), Mitchell's Wool Fat Soap, and Sheep Milk Soap in the shape of what else...a sheep!
Ships with natural fiber gift basket and felted wool bow tie. 
A Well Dressed Nest Deserves the Very Best.
Collect the Collections.
All of our creations are part of a grand experiment to release more artful beauty into the world. Your suggestions and requests will be taken seriously, and we welcome them.