WRITTEN BY:
JG SWITZER TEAM
At JG SWITZER, we believe that nature does it best. Nature has spent thousands of years perfecting natural fibers, and we are proud to showcase the magic of them in our products. Artfully designed and created using the finest wool, silk, cashmere, linen and cotton, each JG SWITZER blanket or pillow is a testament to the remarkable quality of these materials.
Whether you're a seasoned collector of fine natural fiber goods or new to the wonderful world of fine fibers, it is our hope that this care guide will provide you with the knowledge and confidence you need to care for your items and enjoy them for many years to come.
If you've been searching for a comprehensive wool care guide, or found yourself wondering-- What's the best way to clean a cashmere or wool blanket? Or, how should I wash my silk pillowcases?-- then you're in the right place.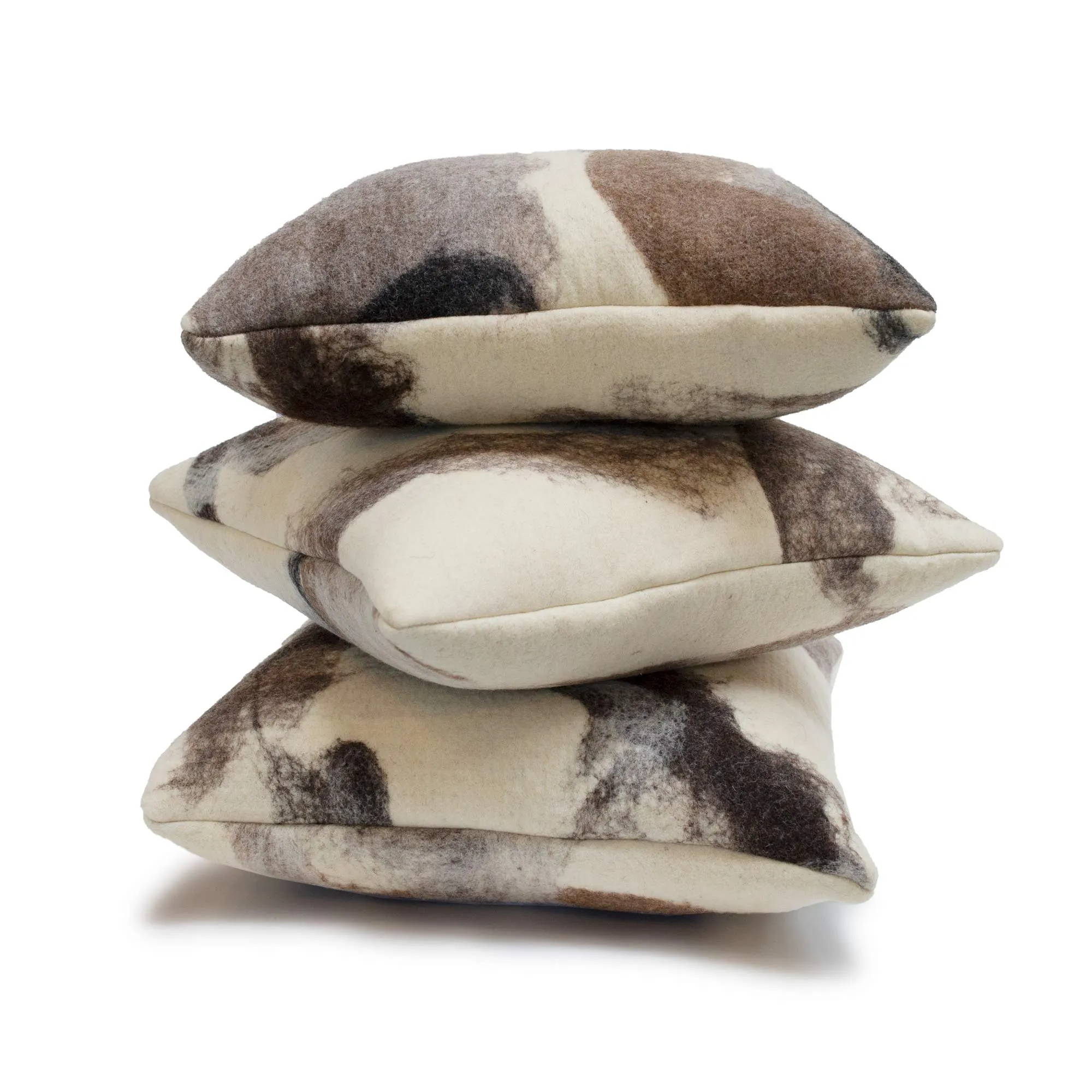 General Cleaning Tips
For any wool products, keeping everything clean is essential to avoid any lasting damage to the fibers. Many stains can be removed by spot-cleaning, so we recommend starting here. Simply rinse the stain with cold water and gently dab it. Avoid rubbing, especially for felted wool products.
Use gentle and mild soap for all methods of cleaning. Eucalan or Woolly Wash by Mitchell's are both great options, and we carry Mitchell's in our store. To dry- do not use heat or wring out wool items. Instead, lay them flat on a clean towel to dry.
Product-Specific Tips
For our Wool Blankets, Pillows, and Throws, we recommend Dry Cleaning for larger stains or routine cleanings.
For our Cat Mats, Dog Blankets, Dish Drying Mats, and Ready Rolls, spot clean as needed. If deeper cleaning is necessary, machine wash cold or in a wool cycle only. Lay flat to dry, or use a cold or delicate dry cycle.
For our Wool Sponges, feel free to throw them in the dishwasher as needed. Wool is naturally antimicrobial, so the sponges are safe to use for as long as you'd like.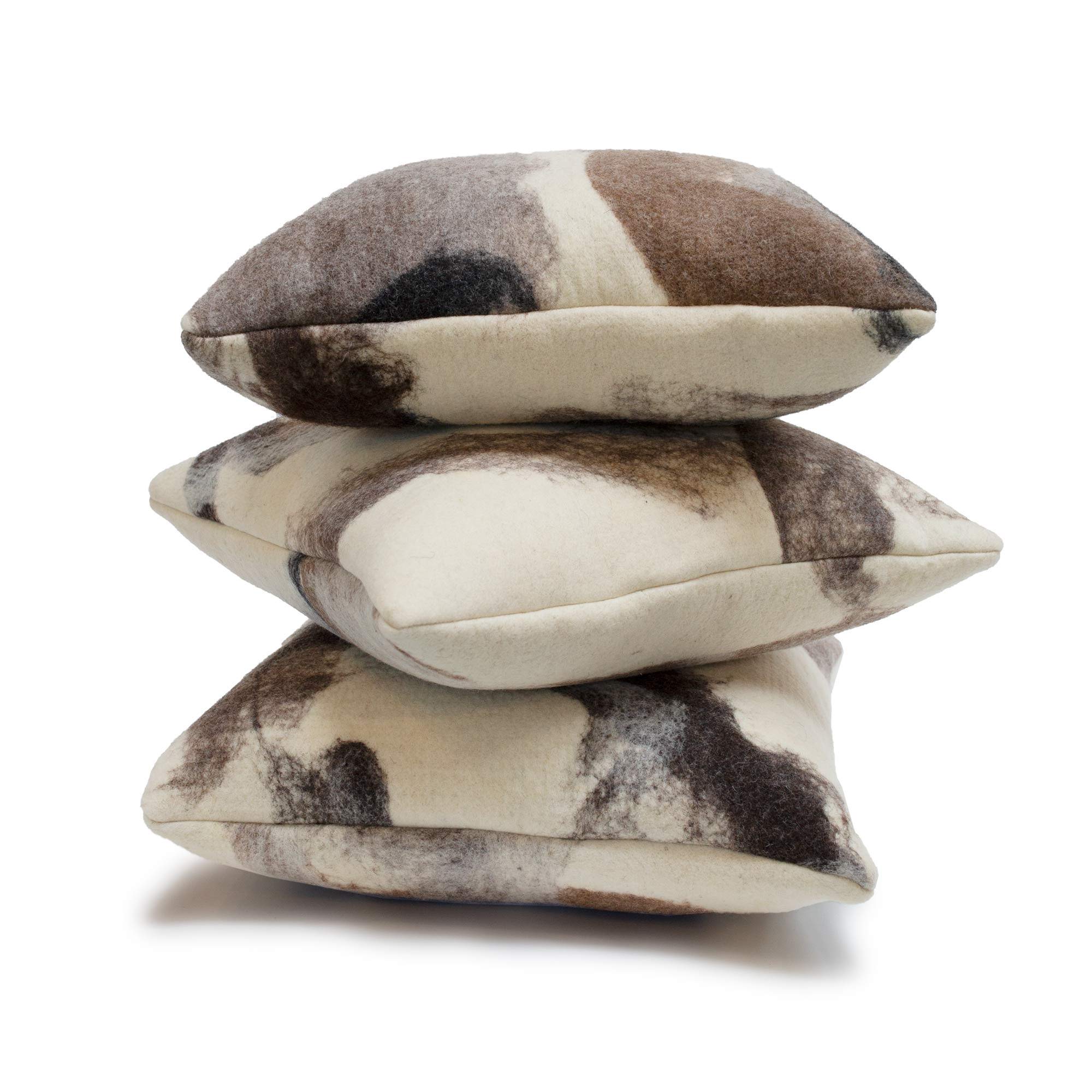 Due to the natural properties of wool, it does not need to be cleaned as frequently as synthetic fibers. Wool is naturally antimicrobial, meaning it breaks down bacteria when the two come into contact with each other. This also makes it odor-repellant, because it breaks down odor-causing bacteria.
Iron on a low heat setting if necessary, using a pressing cloth to protect the wool fibers.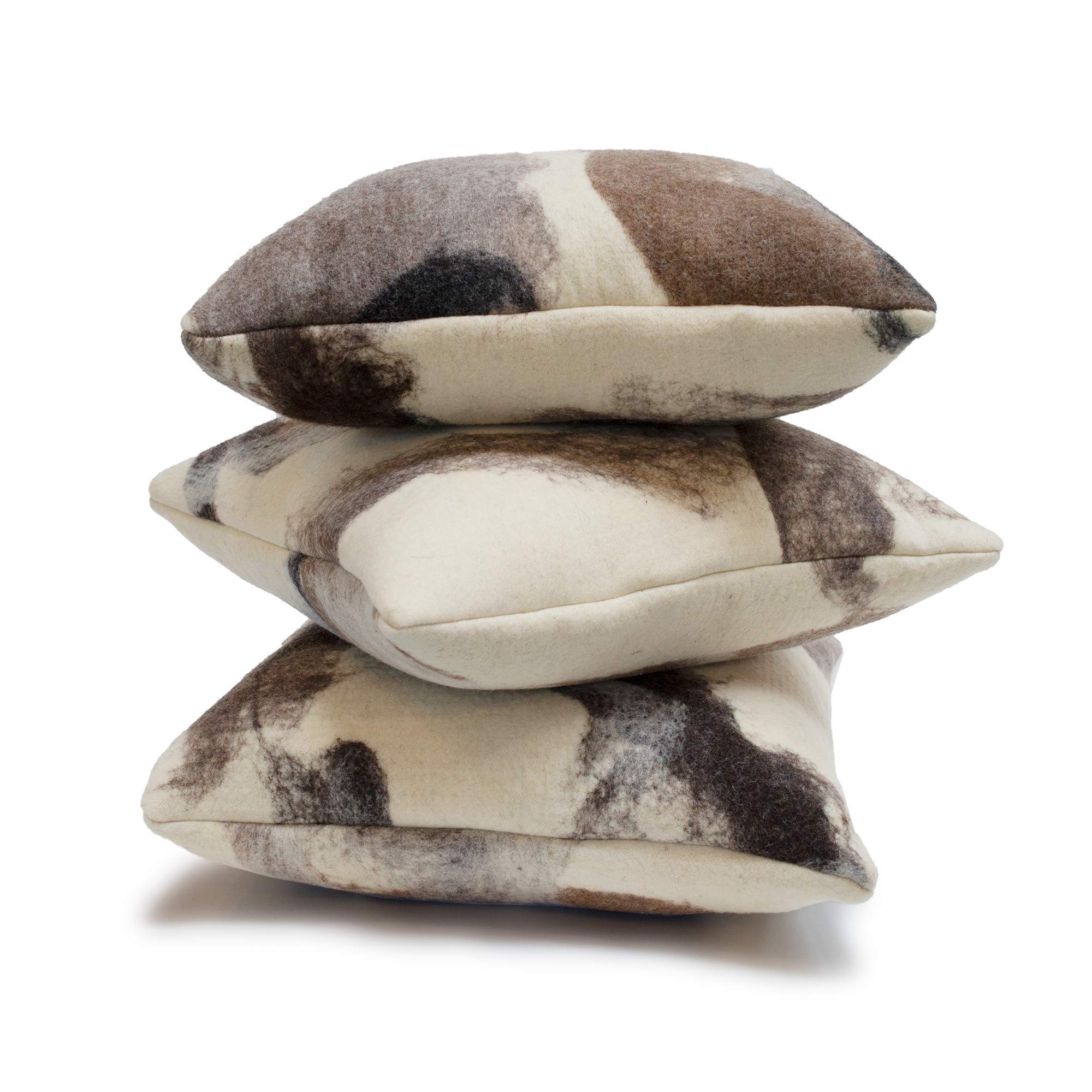 Store wool items in a breathable cotton bag to deter dust, away from moisture. To stay moth free, wool blankets can be regularly shaken and hung to air out, especially before and after being stored. We recommend a moth trap, available online, which is non toxic sticky paper that attracts male Lavender is a natural moth repellent.
We recommend using lavender sachets or making a combination of three essential oils: rosemary, lavender and lemon and then using a dropper to add a few drops every month or so to a cotton ball or two and store it close to your wool. We can not, in good conscience, recommend moth balls due to contents and odor.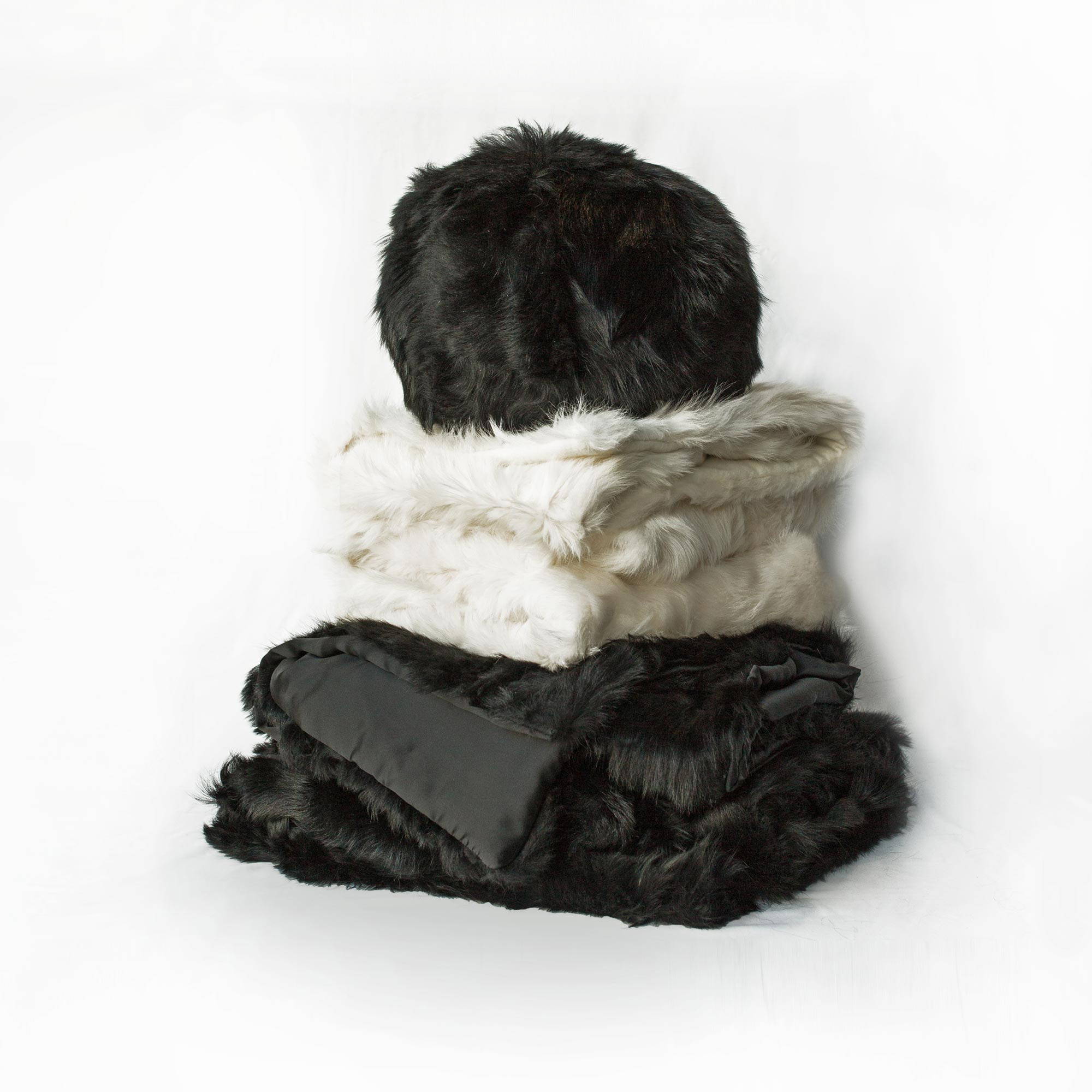 Shake or brush fur items to remove loose dirt and dust. Fur blankets must be cleaned by a fur specialist or a dry cleaner that has expertise in fur. Ideally, bring all fur to a furrier who knows how to properly clean a fur blanket.
For stains or spot treatments, use a soft sponge or cloth and wipe carefully using a small amount of gentle Eucalan or animal shampoo.

Hang fur items in a cool, dry place to air out the damp spot. Never machine wash.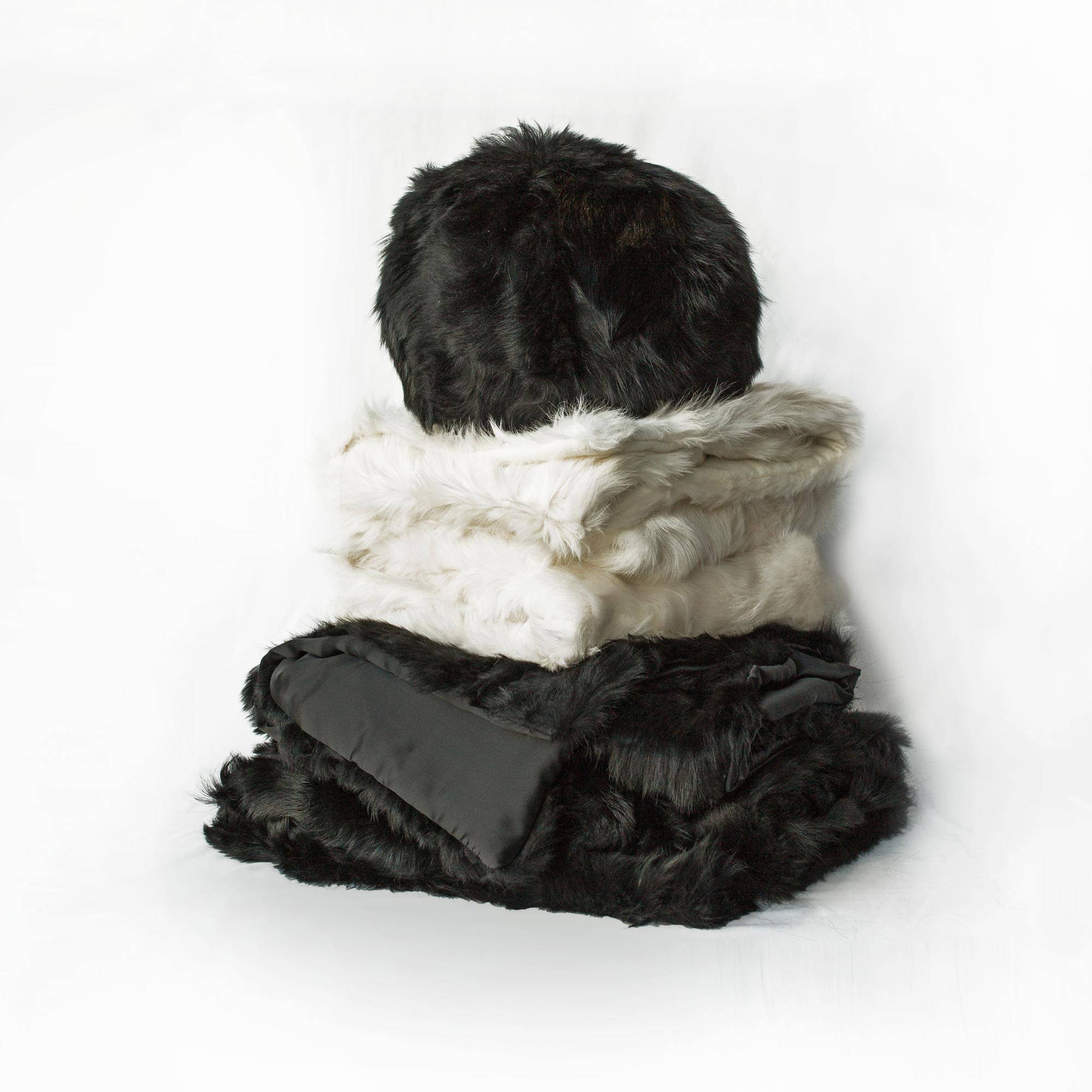 Shake occasionally to remove particles and excess dirt.

Do not vacuum, iron, or brush fur.

Avoid direct sunlight as much as possible since too much light can cause fur to oxidize and change color.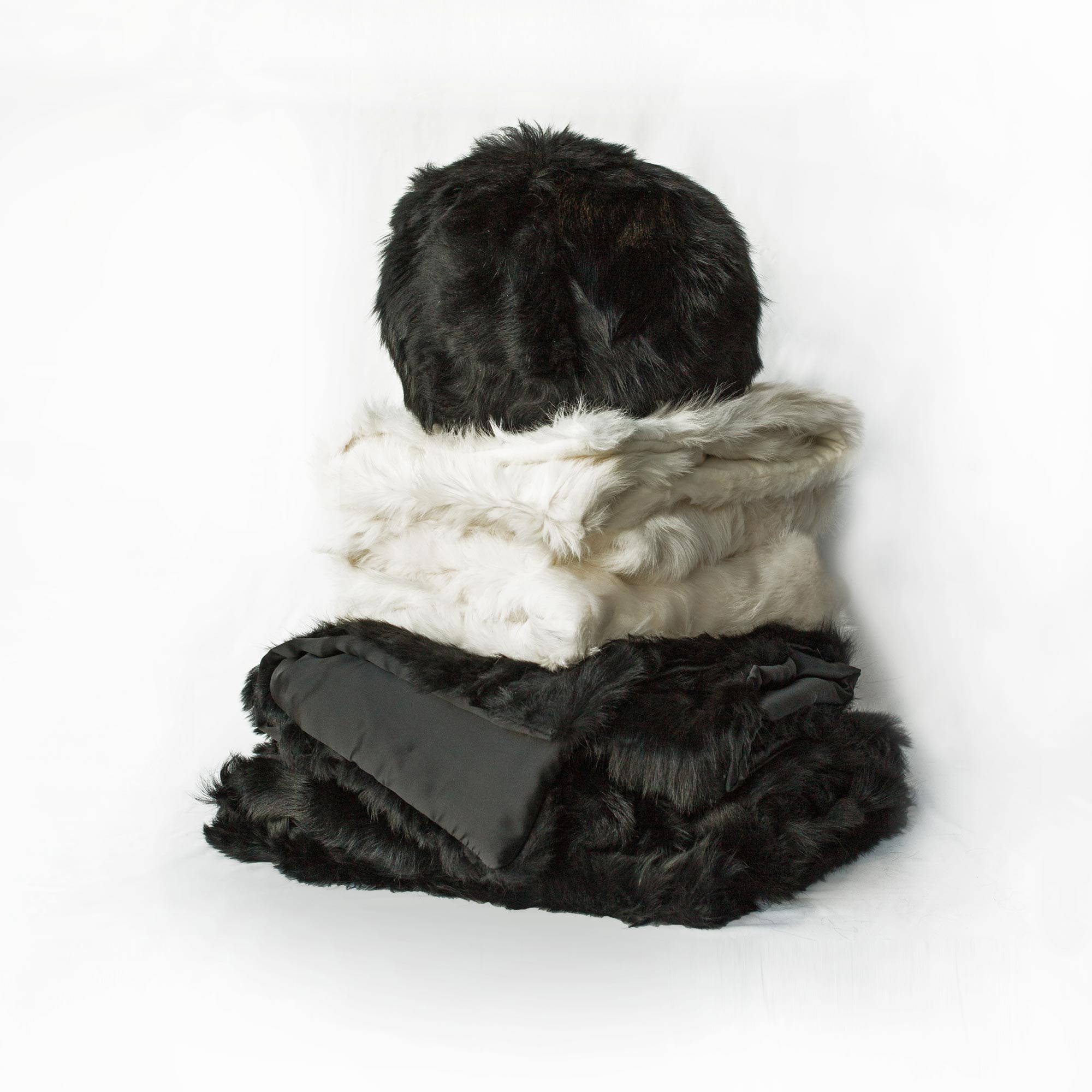 If six months or more, it is best to store our Toscana sheep fur at a furrier for the best humidity and temperature.
At home, find a dry, cool place. Hang on wooden hangers or store in a cotton or linen breathable storage container. Only store clean fur.
Generally, it is best to take silk items to professional cleaners to avoid damaging the silk.
How to Wash Silk Pillowcases
To clean your silk pillowcases, either hand wash in cool water or use a gentle cycle on your Washing Machine. Use a gentle detergent to preserve the feel and color of the silk. Dry on a delicate setting with low heat, or lay flat to dry.

Due to the delicate nature of silk, avoid washing with clothing that could snag/damage the silk.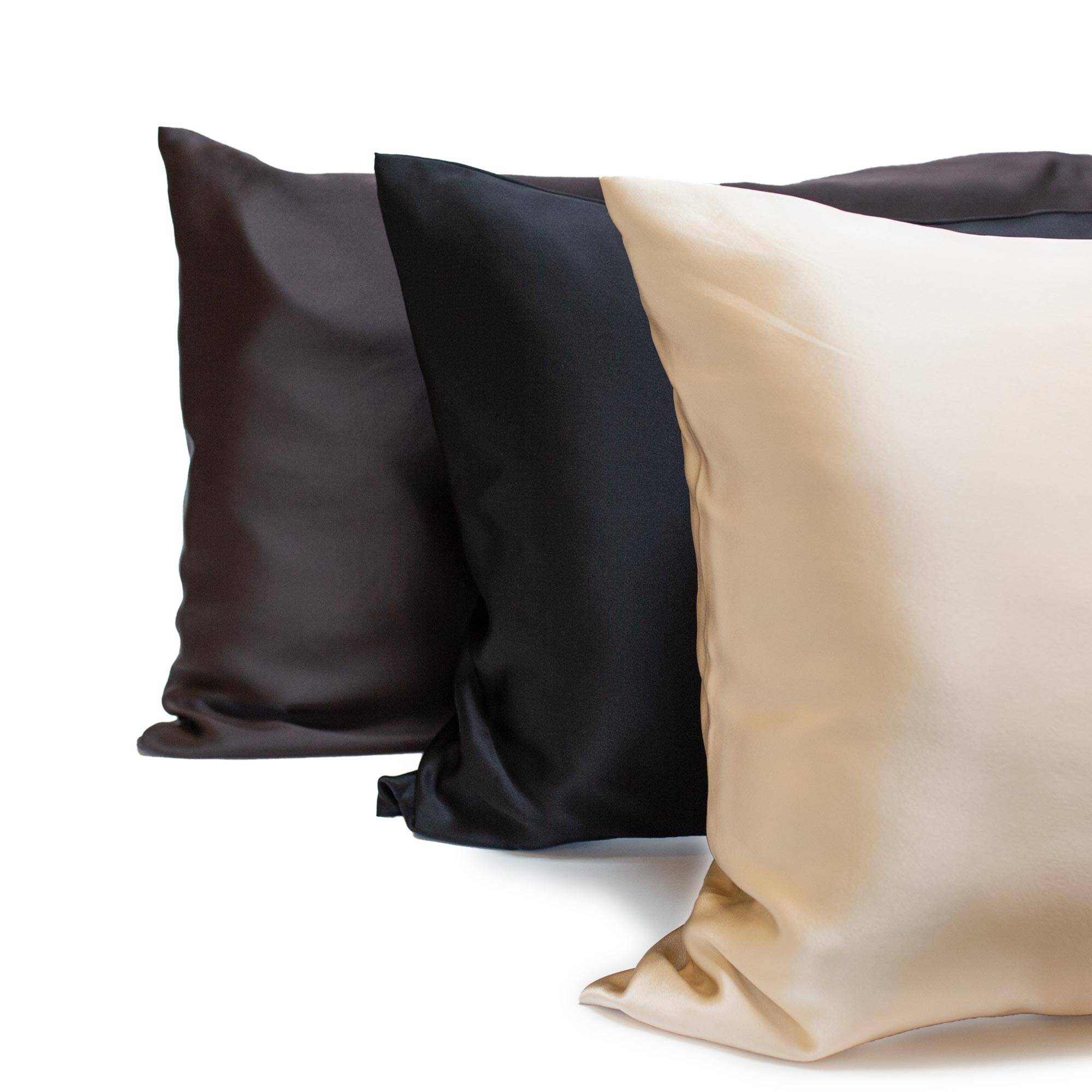 Avoid exposing silk items to heat sources or direct sunlight.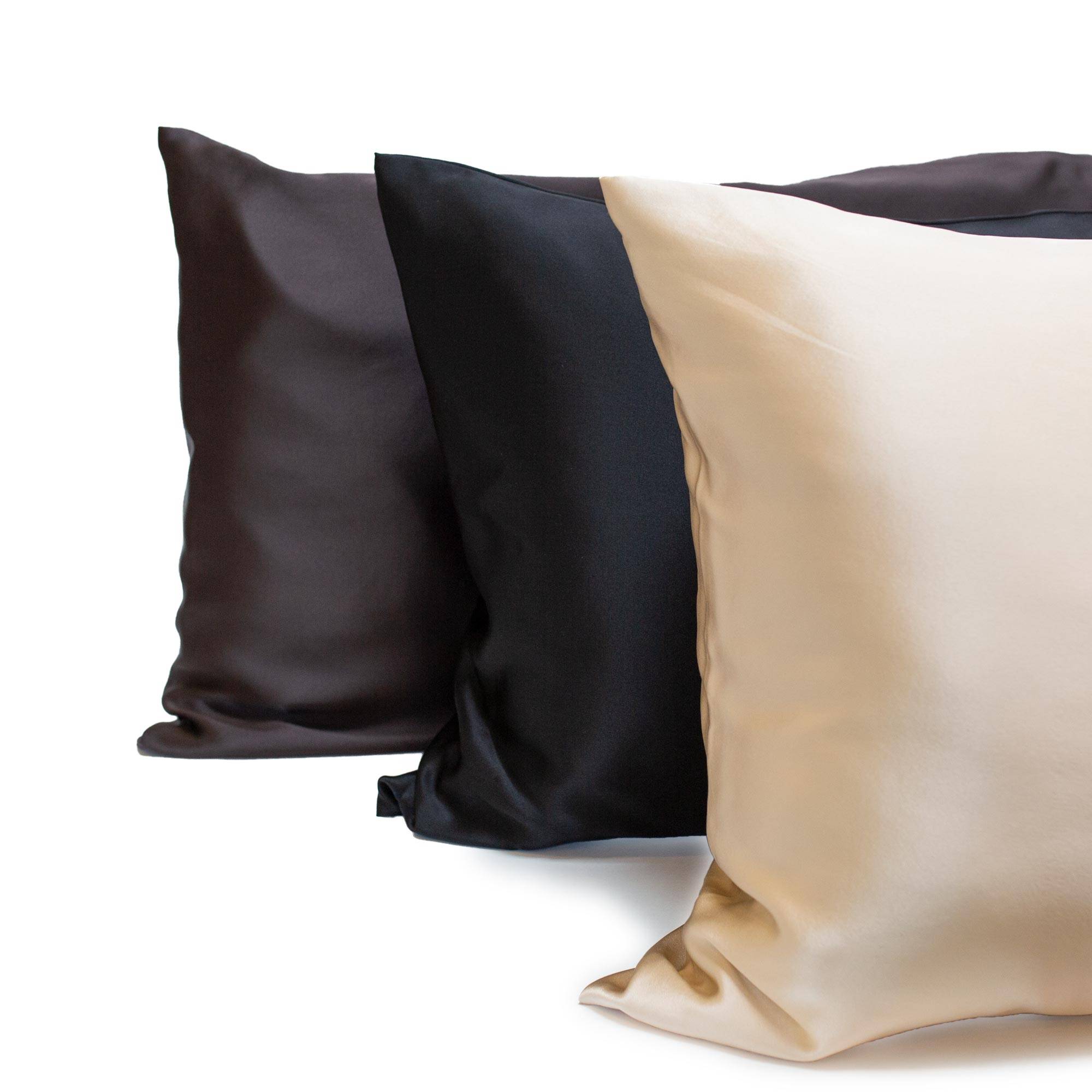 Silk pillowcases should be stored flat in a cool, dry, and dark place. To prevent any discoloration, avoid direct exposure to sunlight when storing.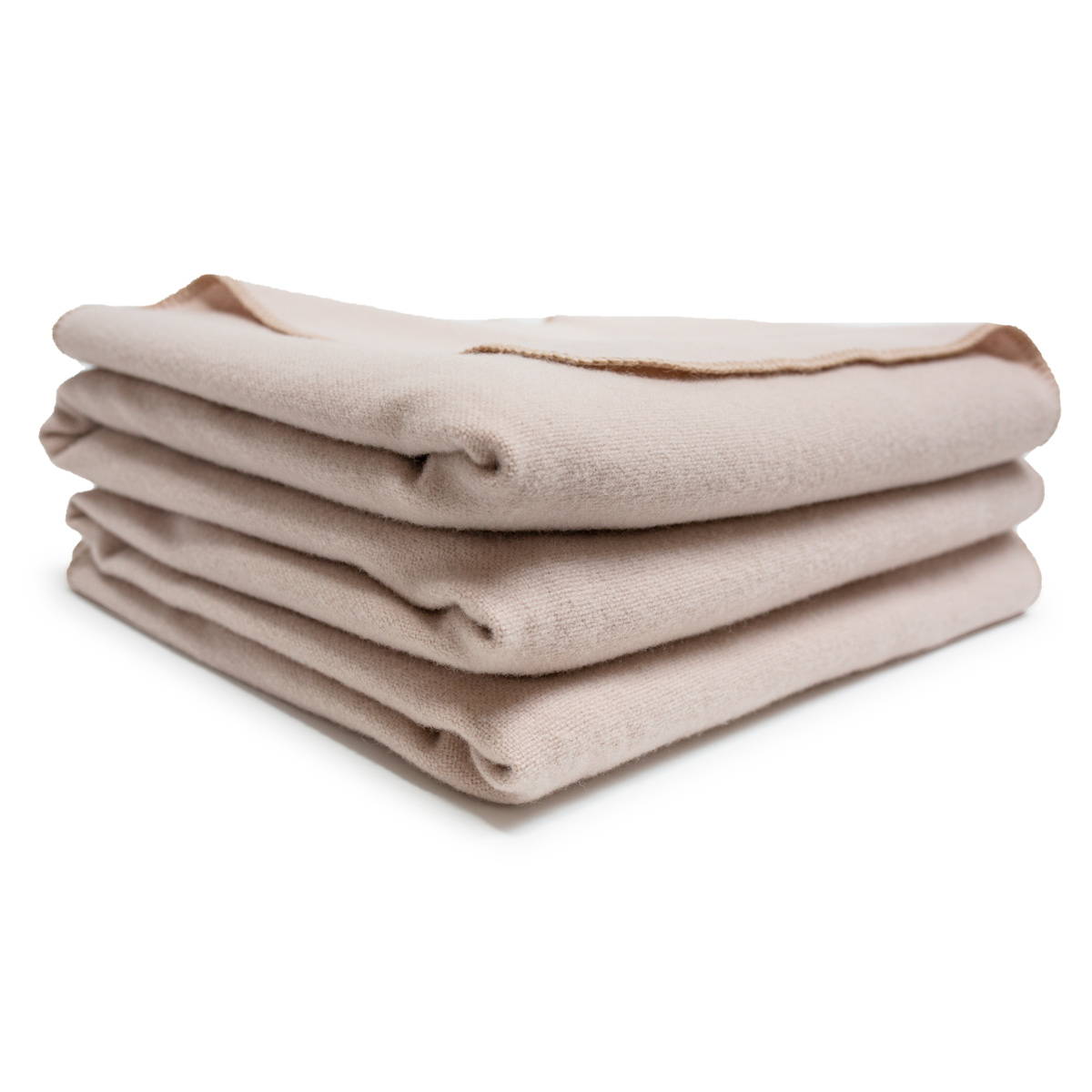 Dry Clean only. Due to the delicate nature of the fiber, we recommend professionally cleaning cashmere and cashmere blend items. Always avoid wringing out or twisting cashmere items.
Avoid ironing cashmere. If you need to remove wrinkles, we recommend a handheld steamer on a low setting.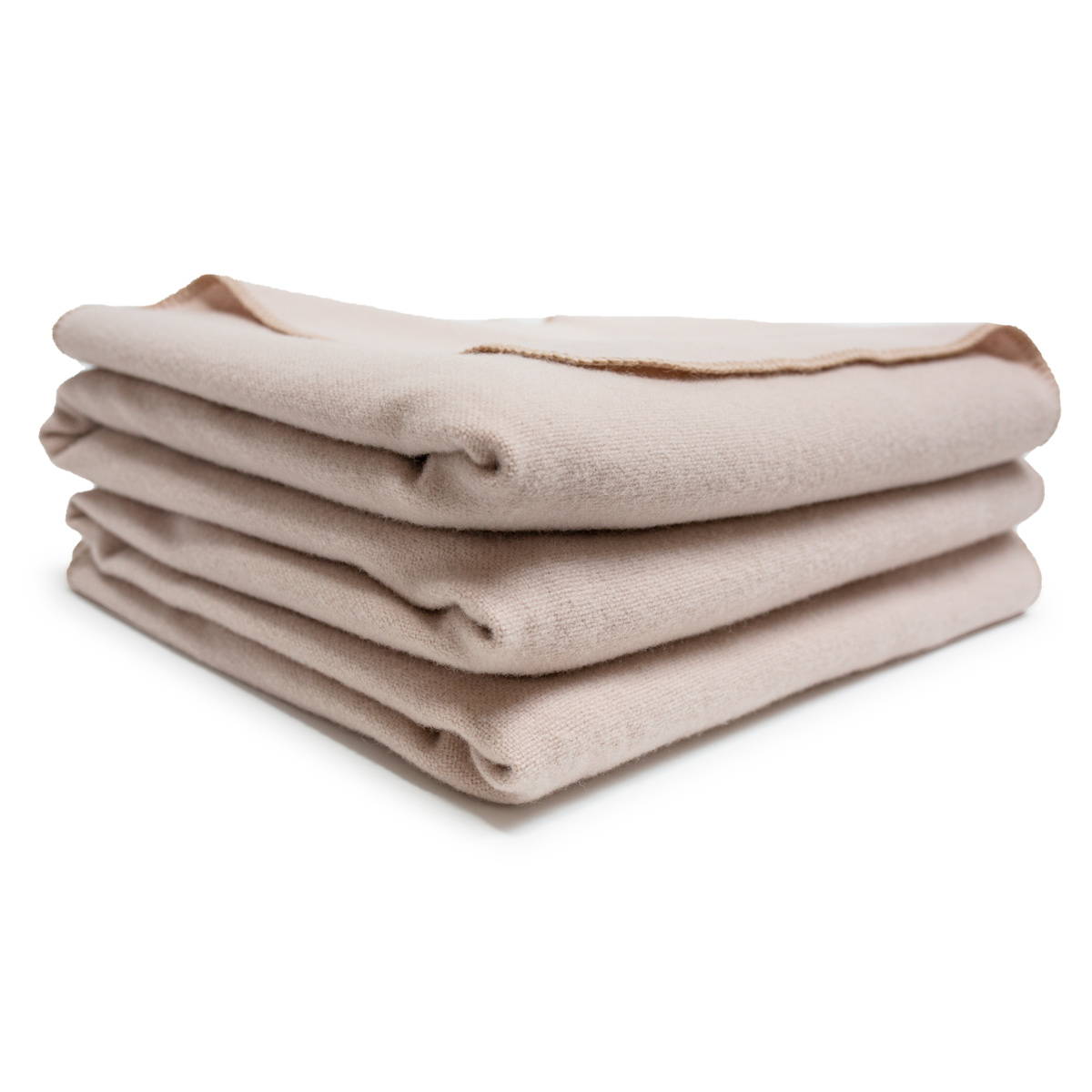 Over time, cashmere blankets can develop pilling, which can be removed using a fabric shaver. Be gentle when using a fabric shaver, as it can damage the fibers if used too aggressively.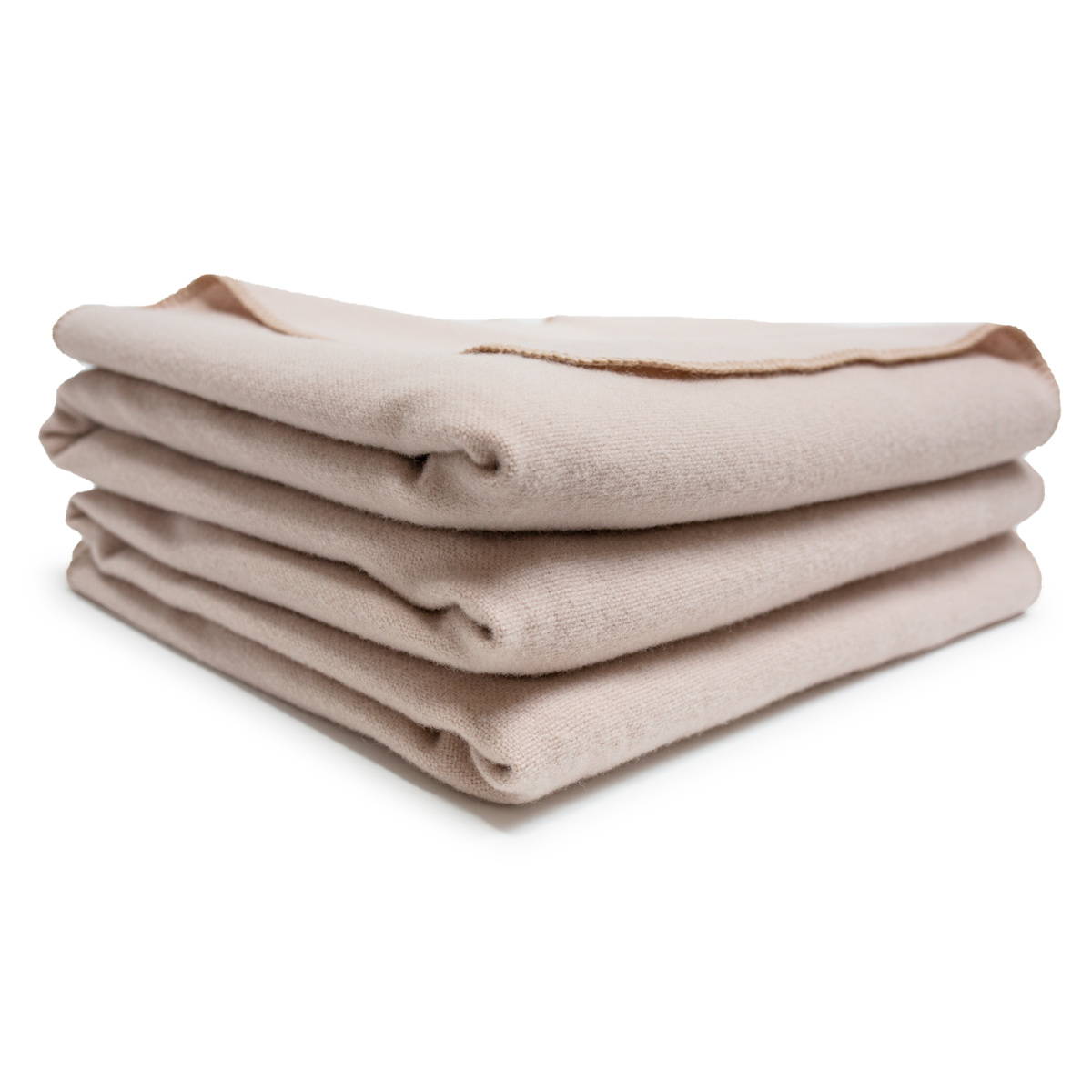 Before storing blankets, give them a good shake to rid them of any excess particles or dust and have them professionally dry cleaned.
Avoid hanging cashmere items when storing because it can cause stretching. Store in a cool, dry place that allows for ventillation. Avoid storing in bags or boxes for long periods of time. Blankets should be folded with no weight on top of them.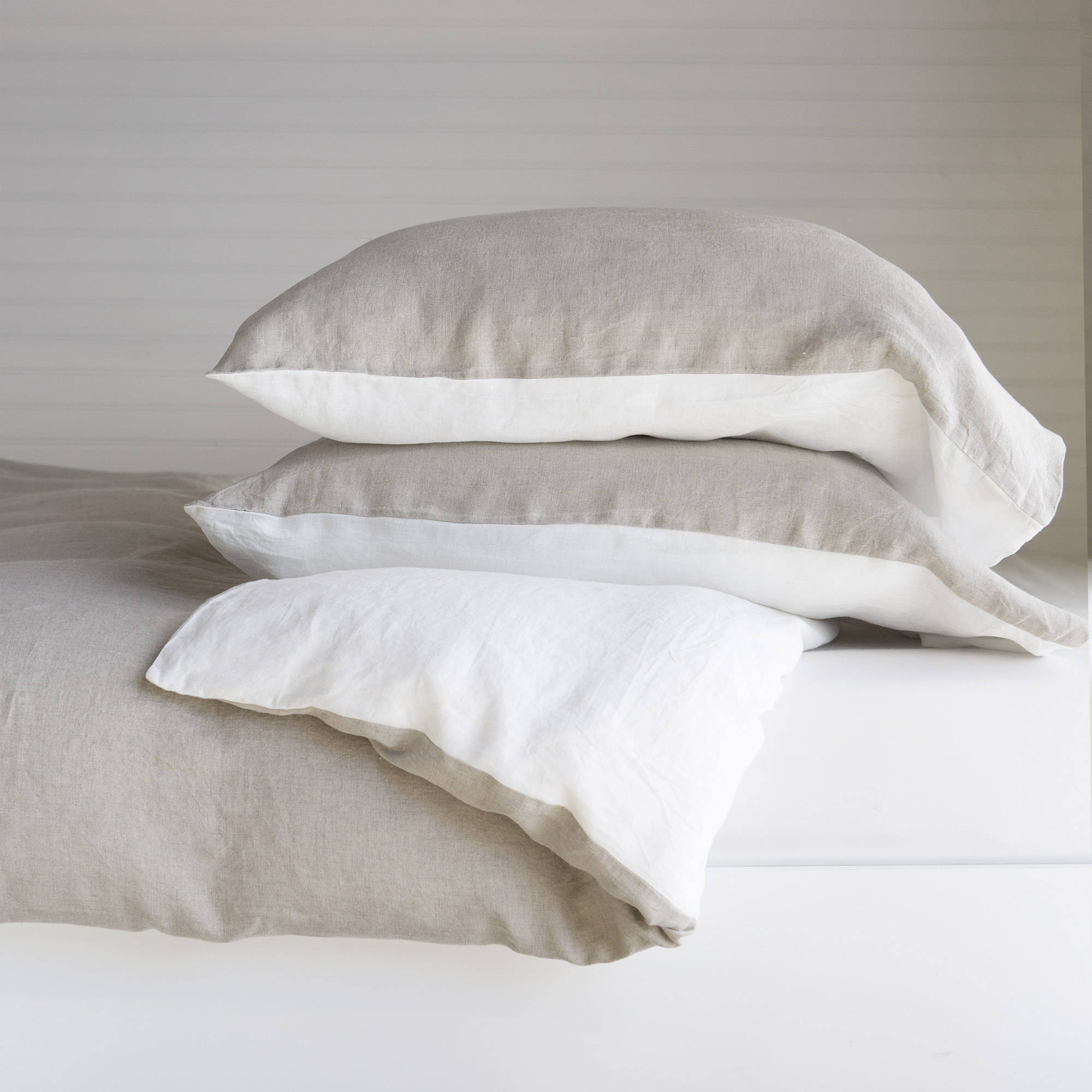 Machine wash in cold water with a mild detergent. Tumble dry on a low heat setting or hang linen items to air dry. Don't over-dry! Over-drying can cause the linen to become brittle and lose its softness.
To avoid wrinkles, remove linens immediately and shake if needed.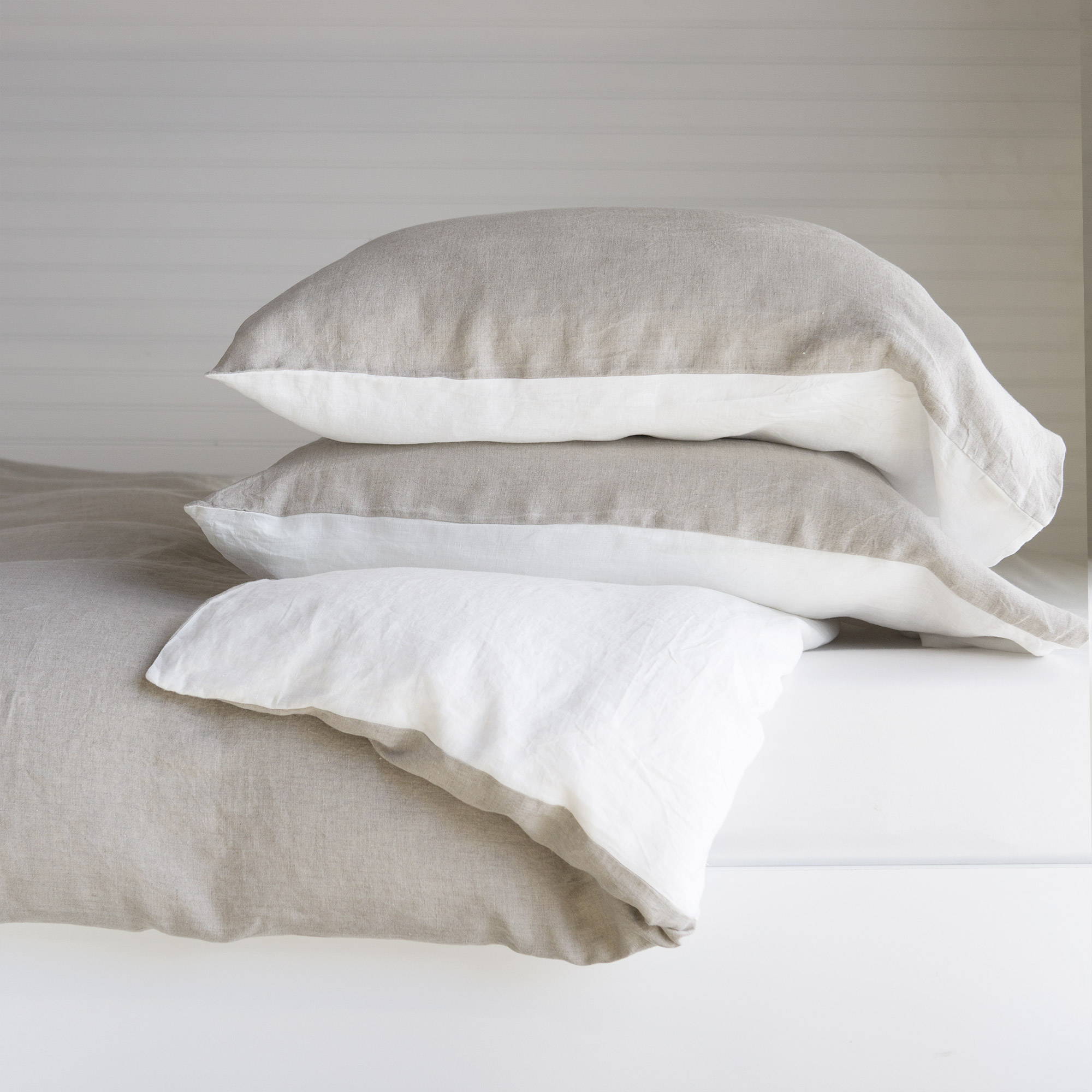 To help maintain the color and texture of your linen bedding, rotate your duvet covers and pillowcases occasionally. This will help distribute wear and tear evenly across the fabric.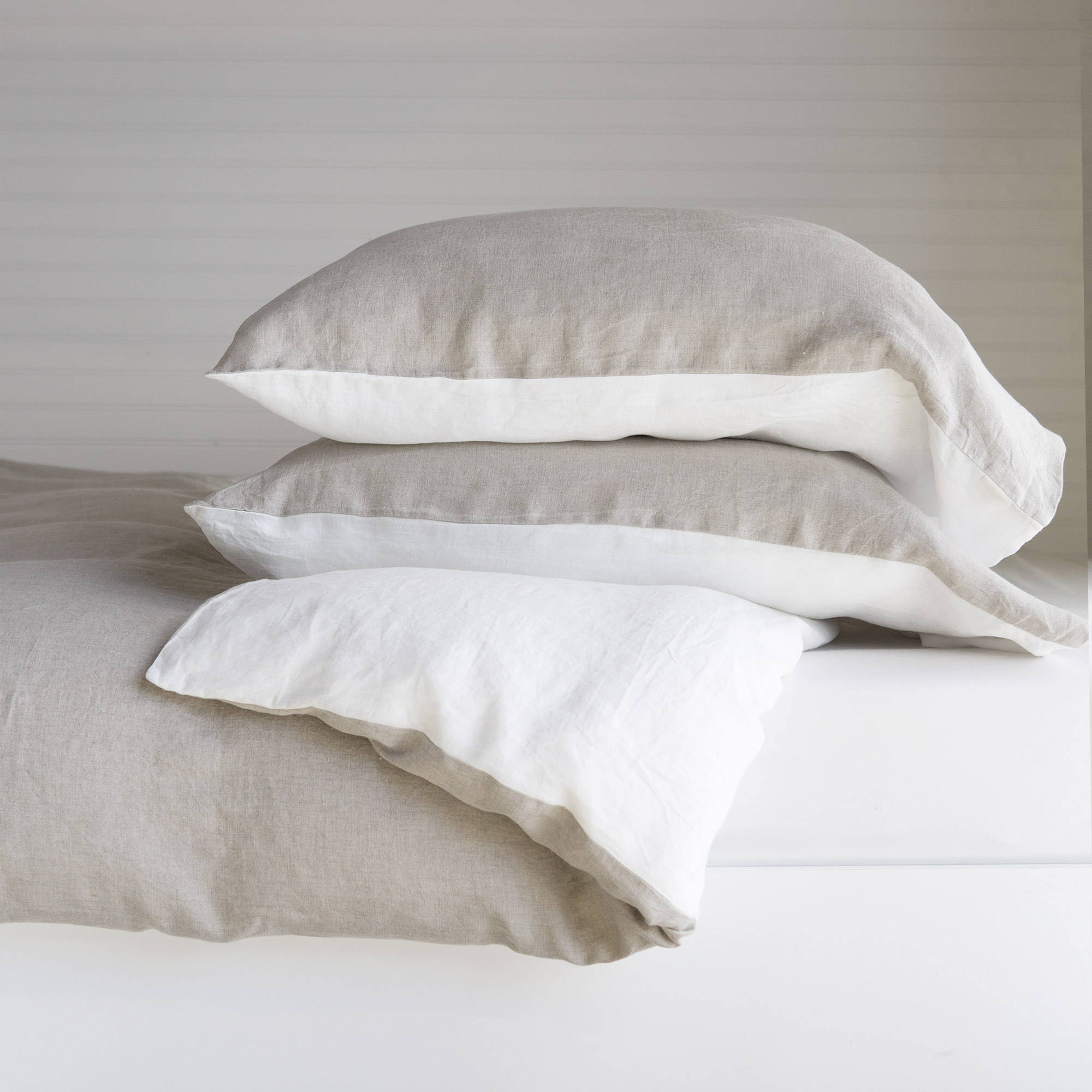 Store linen items in a breathable garment bag, away from direct sunlight and heat sources.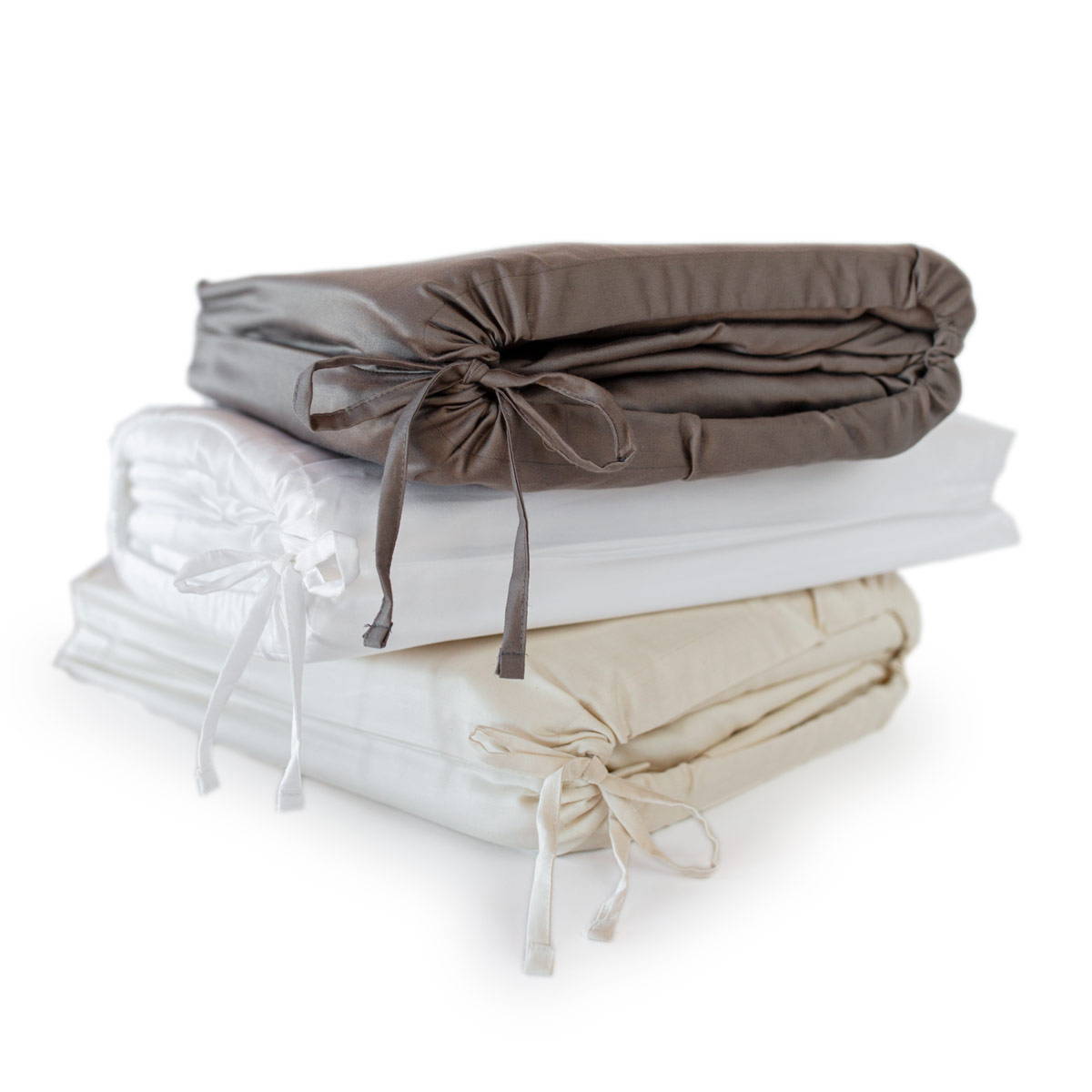 Machine wash in cold water/delicate gentle cycle with a mild detergent. Wash with like colors and avoid washing with clothes that might snag and cause damage. Tumble dry on a low heat setting.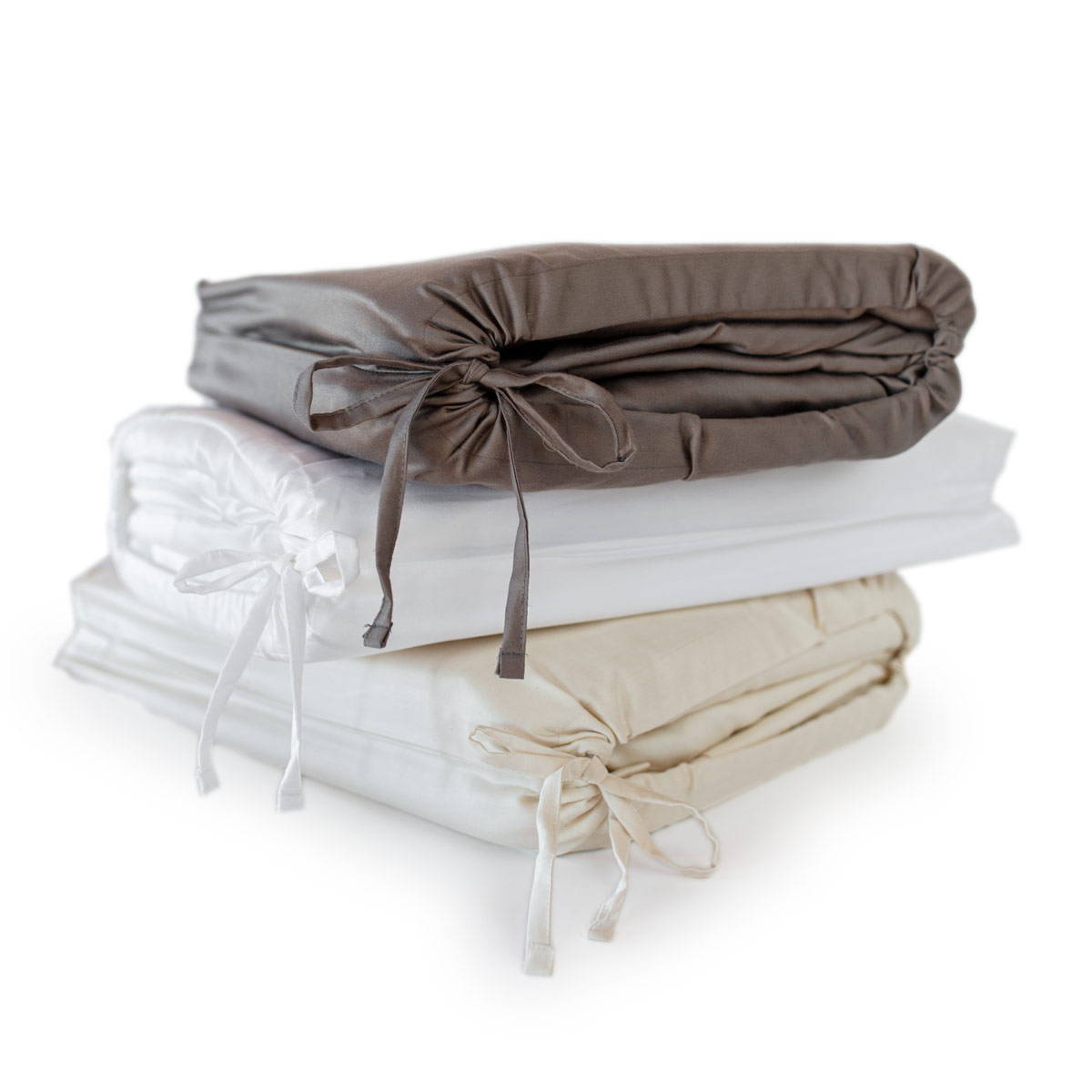 Our Organic cotton is made to last. Follow our cleaning instructions and your sheets will be yours to enjoy for a long time.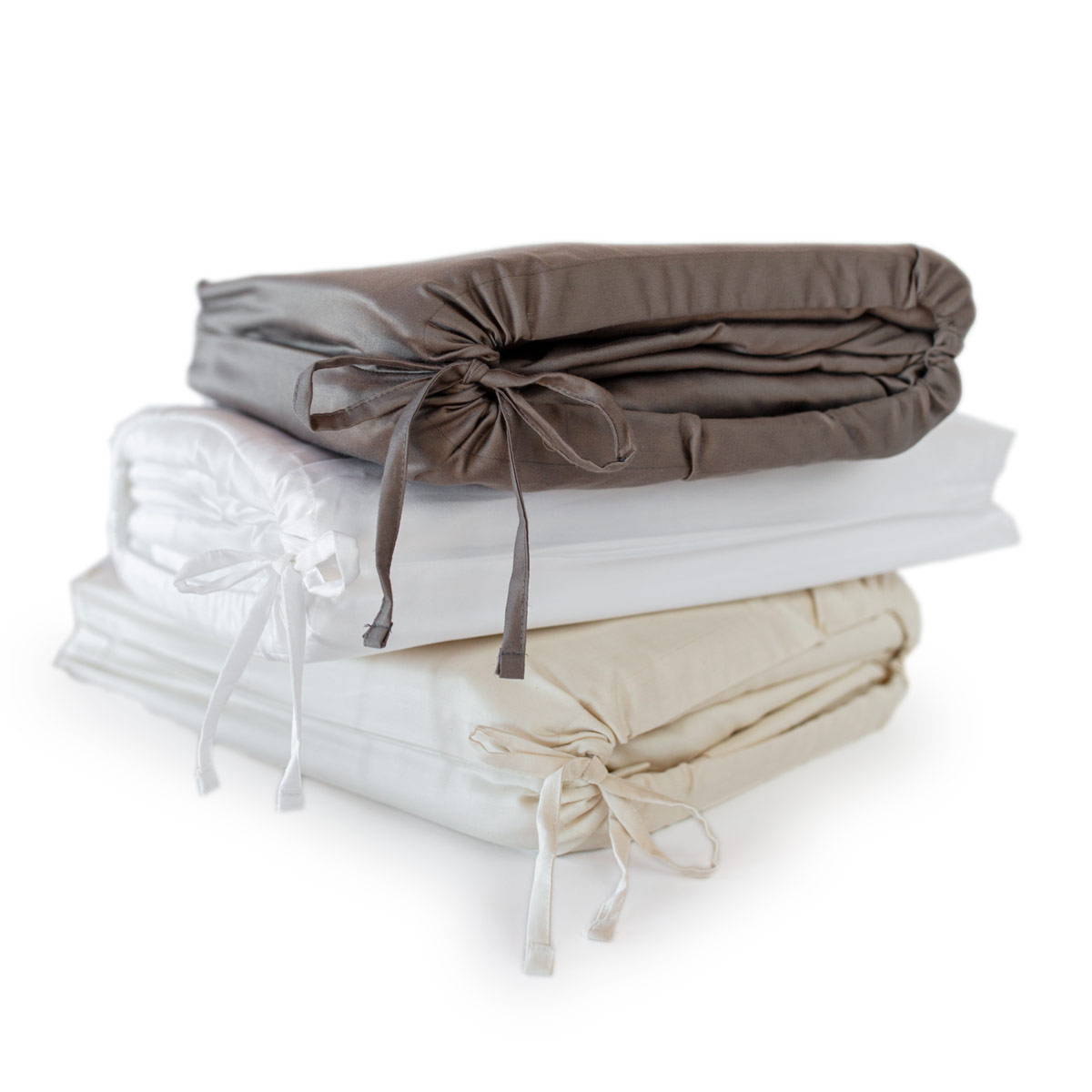 Store in a cool, dry, and well-ventilated area.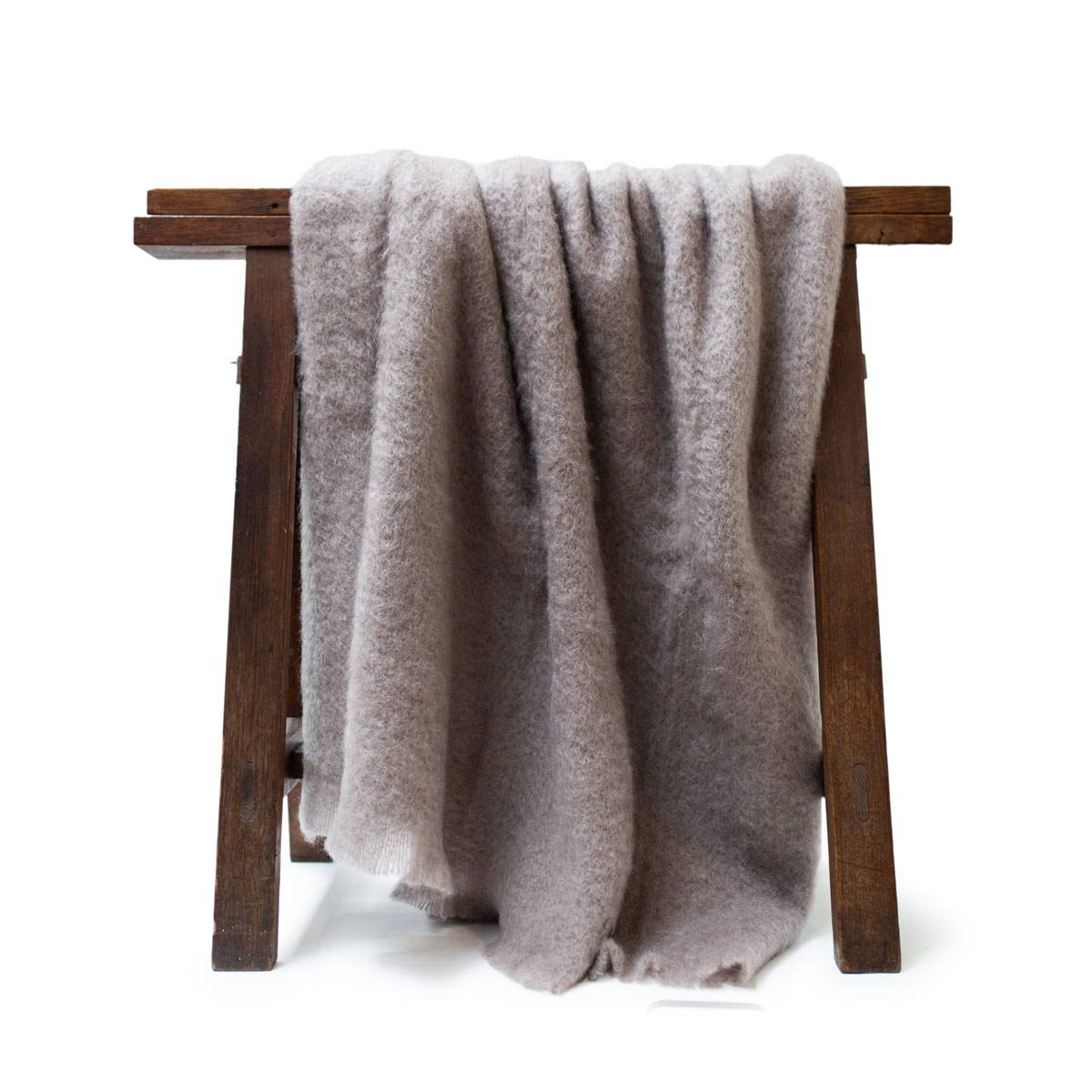 Please do NOT machine wash mohair. Dry clean only.

As it is natural hair, Mohair blankets will always tend to shed some hair. This is completely normal and there is no reason to be alarmed.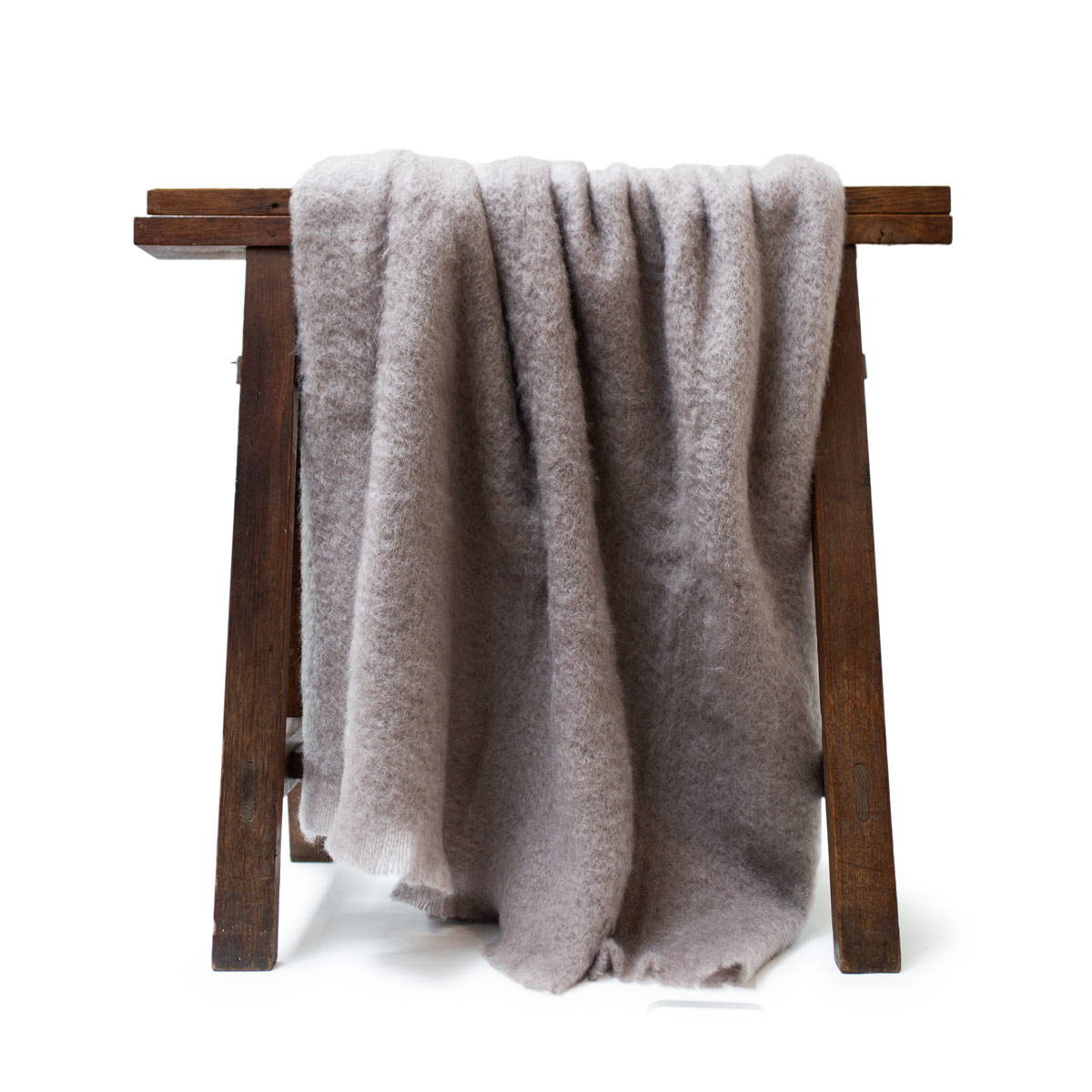 We follow the care guide as provided by Mantas Ezcaray, makers of fine mohair throws and blankets for 90 years. See below.

"Brush with a clothes brush. To check that we are not making a mistake and that the direction is the right one, there is a very quick way to check it. When we comb in the direction of the hair, the result is that the blanket is very smooth. If you comb against the direction of the hair the hair becomes bristly and it is difficult to pass the brush, so that direction is wrong. Once we have brushed the blanket well, we will check that there is enough hair left on the brush, that means that the blanket is a little dry. So it is recommended to moisten the blanket a little bit with a water spray and brush it again. When the blanket is slightly damp you will notice that the change. As soon as it dries it will look perfect, as if it had just been bought."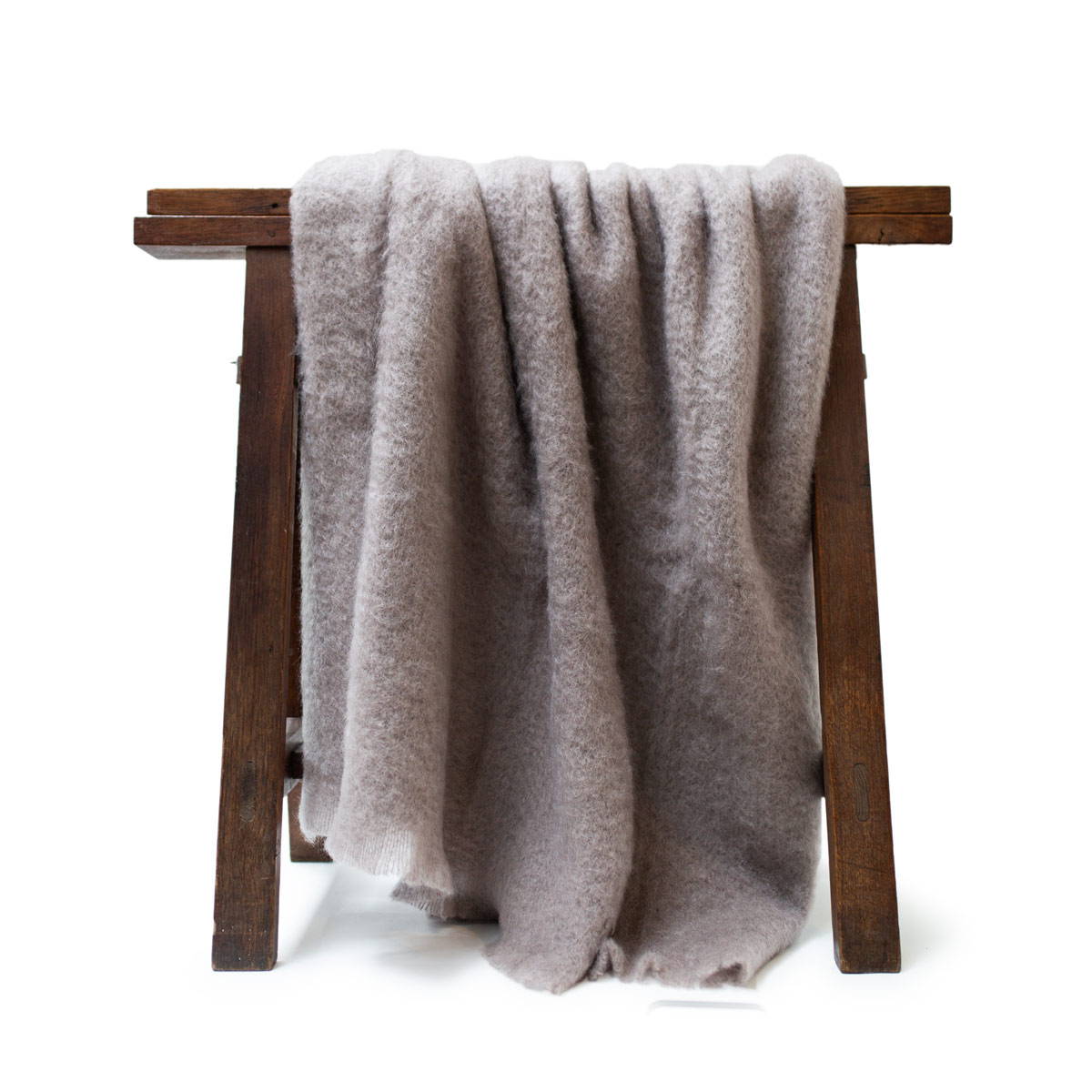 When storing your mohair items, use natural fibers such as cotton or linen to wrap it in. Avoid using plastic bags or containers, as these can trap moisture and cause the fabric to become musty or moldy. Fold the blanket or scarf neatly and store it flat in a cool, dry place, such as a closet or a chest of drawers. Avoid hanging it up, as this can cause it to stretch out of shape.
---
If you didn't find the answer to your question then please contact us at: service@jgswitzer.com and we will be more than happy to assist you.