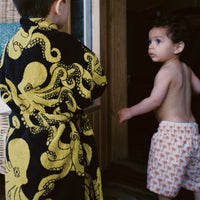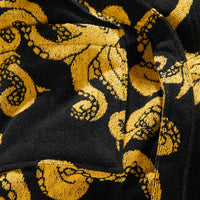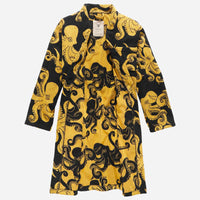 Black Octo Plush Terry Robe - Kids
A stylish woven terry cloth robe made of 100% long-fiber cotton. Made by Swedish resort wear OAS as a reaction to Swedish winters, this plush Terry robe was made in Portugal. 
Jacquard-woven terry clothe is soft and sumptuous. Kids sizes for ages: 4, 8, 10 and 12 

A Well Dressed Nest Deserves the Very Best.
Collect the Collections.
All of our creations are part of a grand experiment to release more artful beauty into the world. Your suggestions and requests will be taken seriously, and we welcome them.