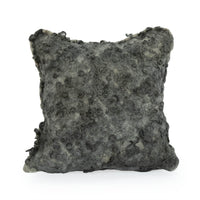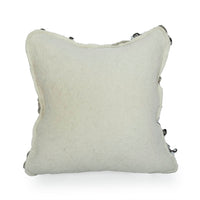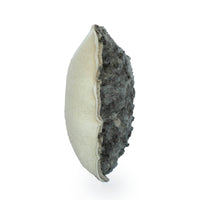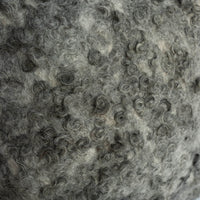 Charcoal Grey Wet Felted Curlicue Pillow
Sparking Joy with raw, fine fleeces from Pont Family Farm wet felted by Joan, these pillows make us smile every time we are in their presence. A celebration of the Gotland sheep curlicue, "curly + cue a braid of hair" these are sewn in to 18" and backed with our own Romney felted "JG SWITZER Shop Sheep" from Clarence and Albert. 
We felt and sew these as we go, so please allow a little extra time for delivery.
A Well Dressed Nest Deserves the Very Best.
Collect the Collections.
All of our creations are part of a grand experiment to release more artful beauty into the world. Your suggestions and requests will be taken seriously, and we welcome them.