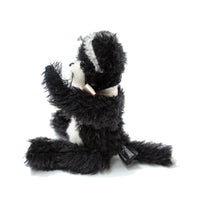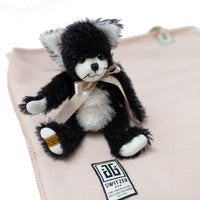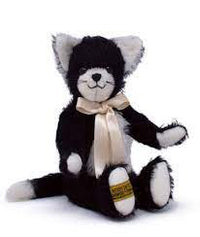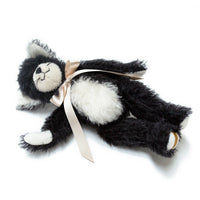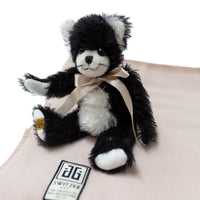 Coco the Cat by Merrythought
Coco the tuxedo kitty is hand-crafted by the esteemed English company who created the original Winnie the Pooh.  Coco is black and white mohair, he proudly displays a cute white-tipped tail and tummy, whilst cheeky smile and whiskers upon his pointy snout really enhance Coco's smiling personality.
Each Merrythought soft toy in the Traditional Collection is presented with a drawstring bag, to help keep your new companion clean and dust-free.
Dimensions: 9" high
Suitable for children over 36 months. Please remove all tags and accessories before giving to a child.
Light surface clean only.
A Well Dressed Nest Deserves the Very Best.
Collect the Collections.
All of our creations are part of a grand experiment to release more artful beauty into the world. Your suggestions and requests will be taken seriously, and we welcome them.