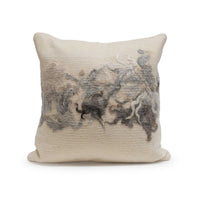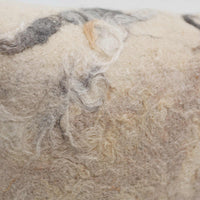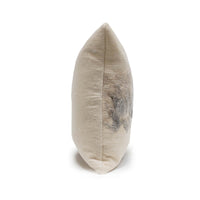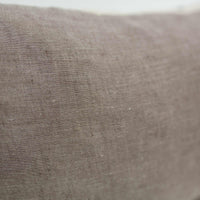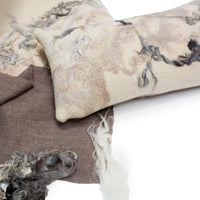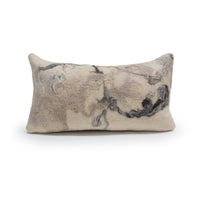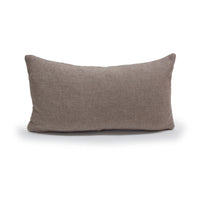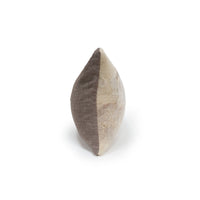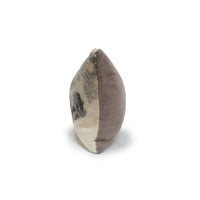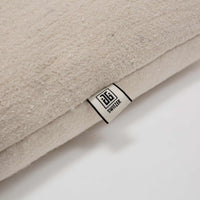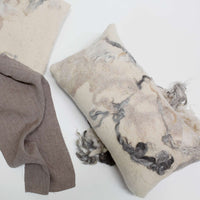 Silk & Wool Felted Pillow with Raw Mohair by JG SWITZER
Silk glazed wool is felted and sewn at our design workshop in Northern California. Milled with "Luna the Loom" and painted with local raw Mohair, mixed with Icelandic and Gotland sheep sheering. This pillow shows the raw silk nibs and is an organic modern accent pillow in cream and taupe tones. Back is Lithuanian Linen in a natural taupe. 
Dimensions: Three available sizes: 12x22" - 20x20" - 24x24" 
Ships with pillow insert 90% duck feathers/10% duck down. Zipper enclosure. NOTE: All pillows are backed in linen unless cream wool back is requested. Sewn with highest quality details.
A Well Dressed Nest Deserves the Very Best.
Collect the Collections.
All of our creations are part of a grand experiment to release more artful beauty into the world. Your suggestions and requests will be taken seriously, and we welcome them.