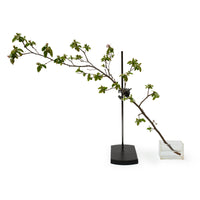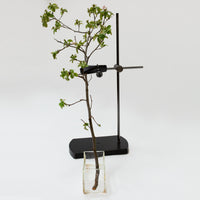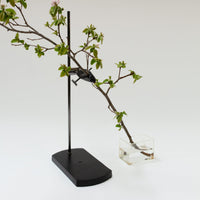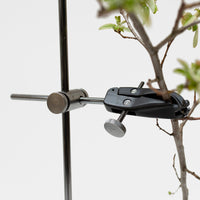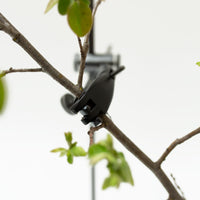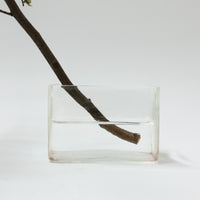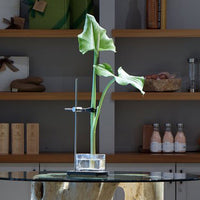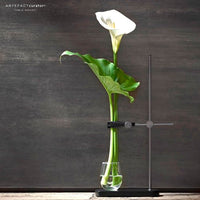 The Table Mount Vase by Artefact
Bring the Spring! This architectural table mount vase of darkened steel is designed by the legendary Dave Allen and is an extraordinary structural, practical and elegant example of the Artefact Curator Collection. The Table Mount stands approximately 20.5" tall.  Kit includes everything as pictured except you will need to add your own flora:
Small rectangle glass vase 4"L x 2.5"Wx3" H
Straight Rod Clamp to hold branch
Rod connectors cylinder
The clamp holds the flora in place, so any small container with water can be used as a vase. 
Approximate Overall Dimensions without Flora: 20.5" H x 9" Long x 5"
A Well Dressed Nest Deserves the Very Best.
Collect the Collections.
All of our creations are part of a grand experiment to release more artful beauty into the world. Your suggestions and requests will be taken seriously, and we welcome them.