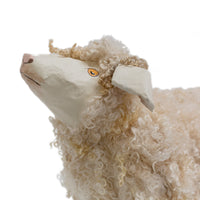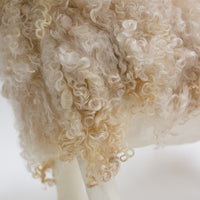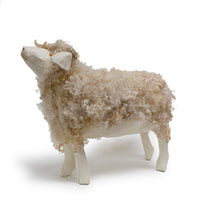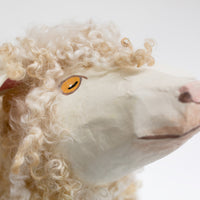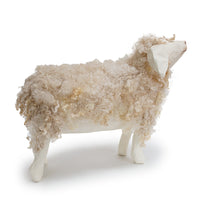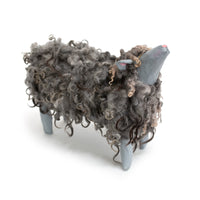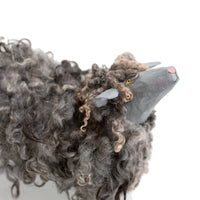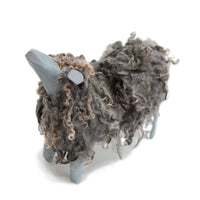 Papier-Mache Sheep Sculpture by Nancy Winn
One of a kind, these amazing sheep have been commissioned just for JG SWITZER's clients and are made by the renowned paper Mache artist Nancy Winn. It's the cutest sculpture. Start your own flock or own just one. 
Made using a papier-mache method perfected by Nancy and carefully crafted with real sustainable sheared and prize-winning Wensleydale sheep fleece from our own JG SWITZER Wensleydale.  The large statue stands 14" high and is available in white Wensleydale, and Small is approximately 6" high. Meant for display indoors only. These stunning sheep are on display in our Workshop at The Barlow in California. The piece if non returnable. Please request more pictures if you like. 
A Well Dressed Nest Deserves the Very Best.
Collect the Collections.
All of our creations are part of a grand experiment to release more artful beauty into the world. Your suggestions and requests will be taken seriously, and we welcome them.