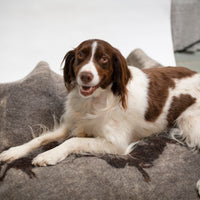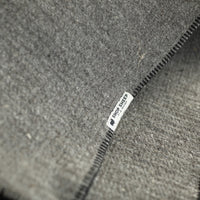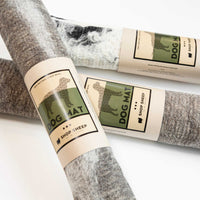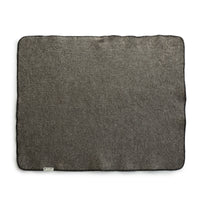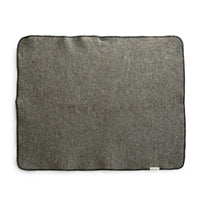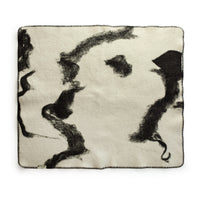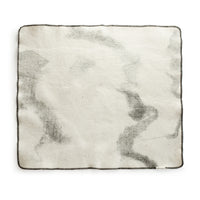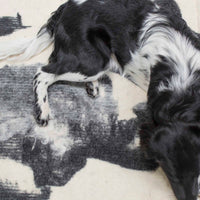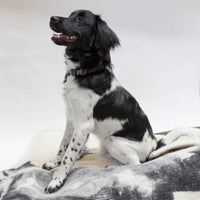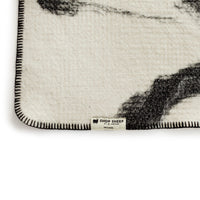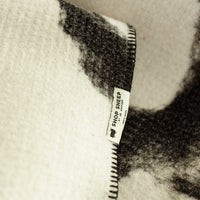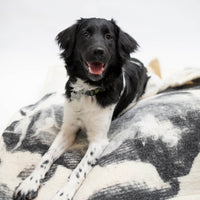 Wool Dog Blanket
Stylish and comforting, the Wool Dog Blanket is the perfect protective cover for your dog's favorite bed. Simply place the blanket over your existing dog bed, piece of furniture, or on the floor- wherever your pup likes to lie down. Makes cleaning easier, protects and elevates your space, and the best part-- animals love the smell of natural wool so it's a source of comfort. 
Our blanket is made from 100% natural, biodegradable wool sourced from a mix of local and Heritage domestic breed sheep. No two alike, they are made with our signature felted wool fabric where we "Paint With Wool", a process we pioneered, and are finished with a wonderful blanket stitch hand sewn in-house. 
Dimensions: Sm - Med 30"x36" Big Dog Large 36" x 38/40" (please allow for 2 inch variance as these are hand made and cut by us).

Care Instructions: Shake outside to clean. Wash in cold or wool cycle only. Machine dry with some shrinkage and warping expected--one of the tradeoffs of 100% untreated, natural wool fibers.  Do not wash in warm or hot water. Arrives pre-washed. Milled in California, USA. Nonreturnable if used. 
A Well Dressed Nest Deserves the Very Best.
Collect the Collections.
All of our creations are part of a grand experiment to release more artful beauty into the world. Your suggestions and requests will be taken seriously, and we welcome them.