ART - FABRICS - PILLOWS - THROWS
JG SWITZER is an artisan textile and home goods company devoted to the art of "painting with wool." Inspired by her own flock of sheep, Jessica Switzer Green, founding Artist and Owner, started JG SWITZER in 2018. We service to the interior design trade and home goods markets
Every yard is painted by hand using a process we pioneered in our workshop in California. Similar to the natural variations found in wood and stone, no two pieces are exactly alike.
THE FUTURE IS MADE BY HAND.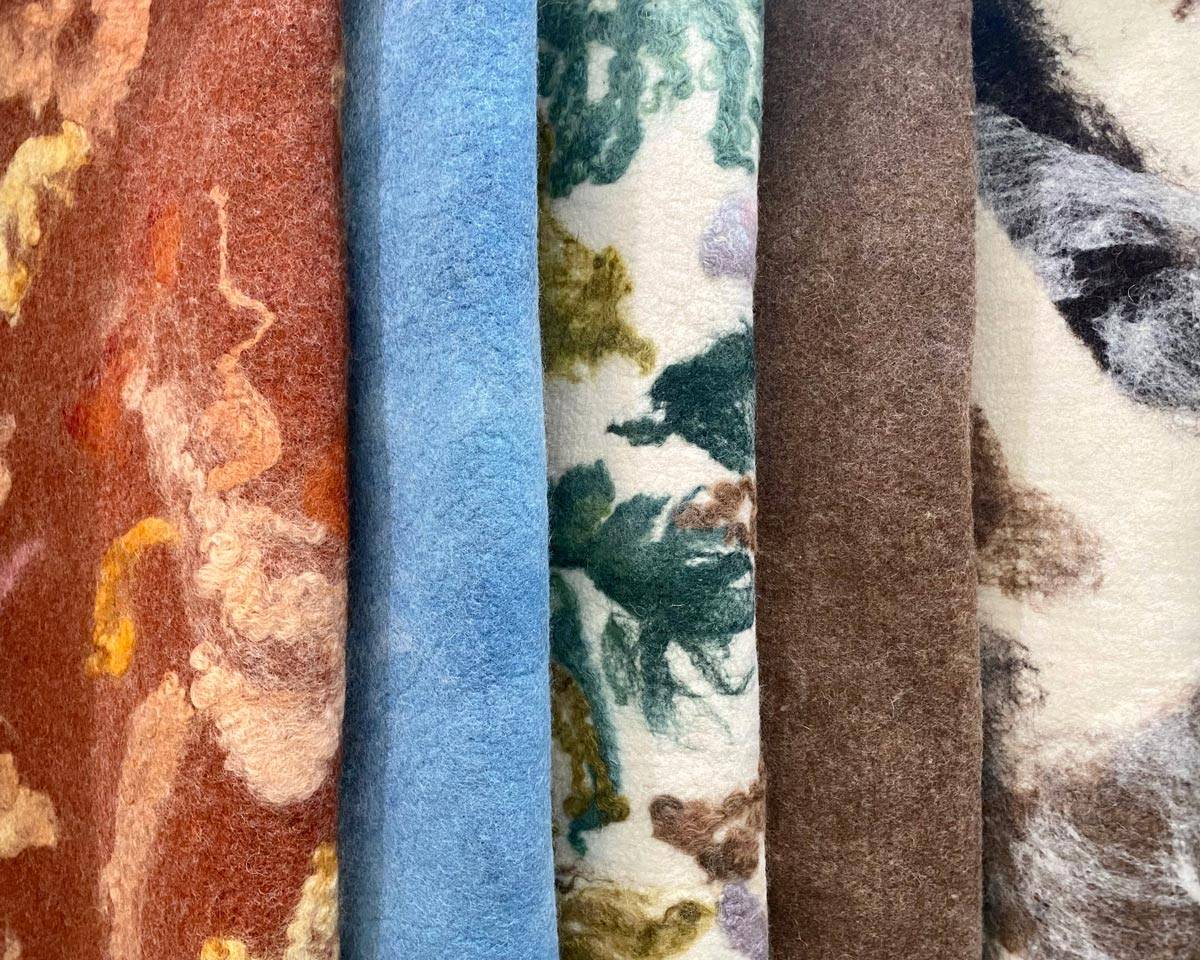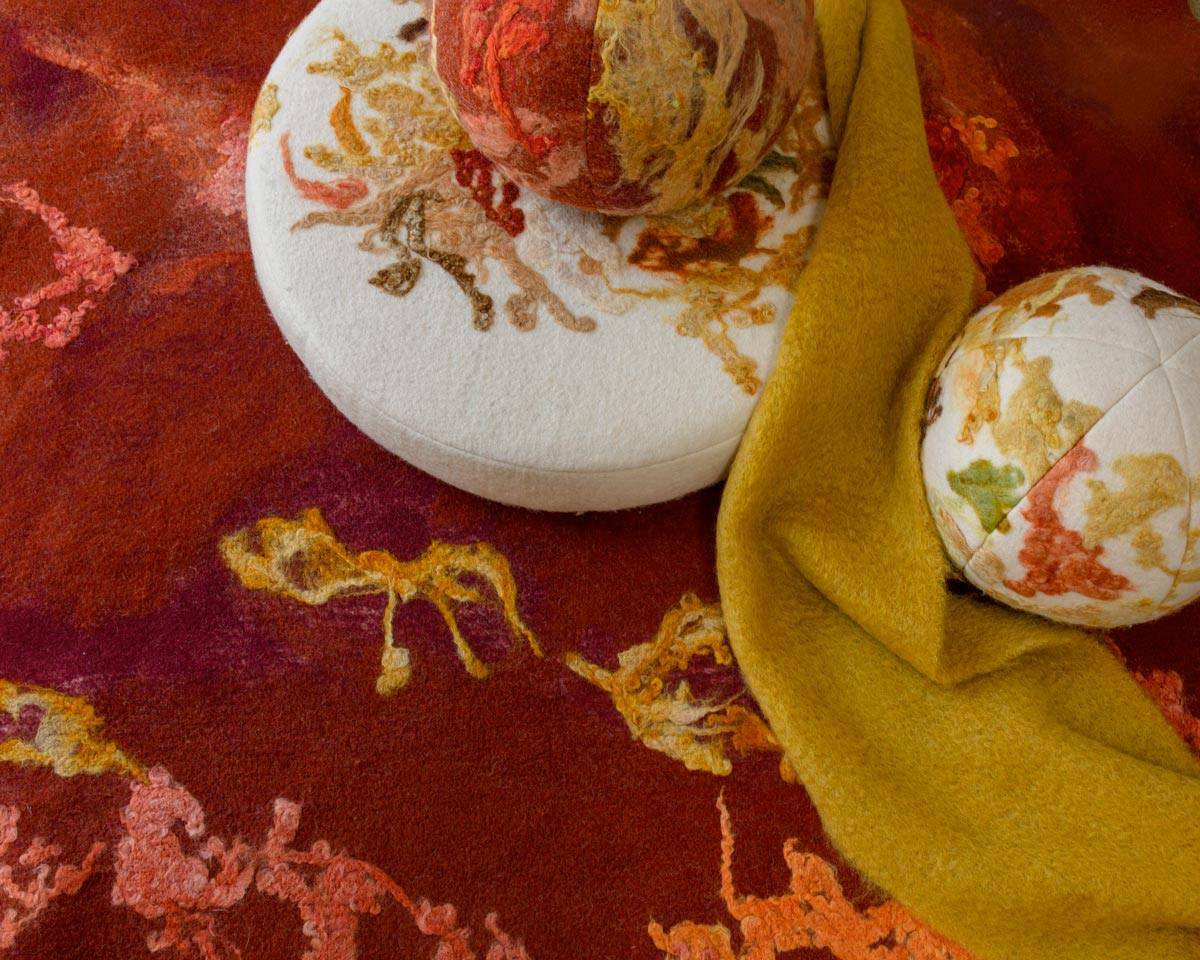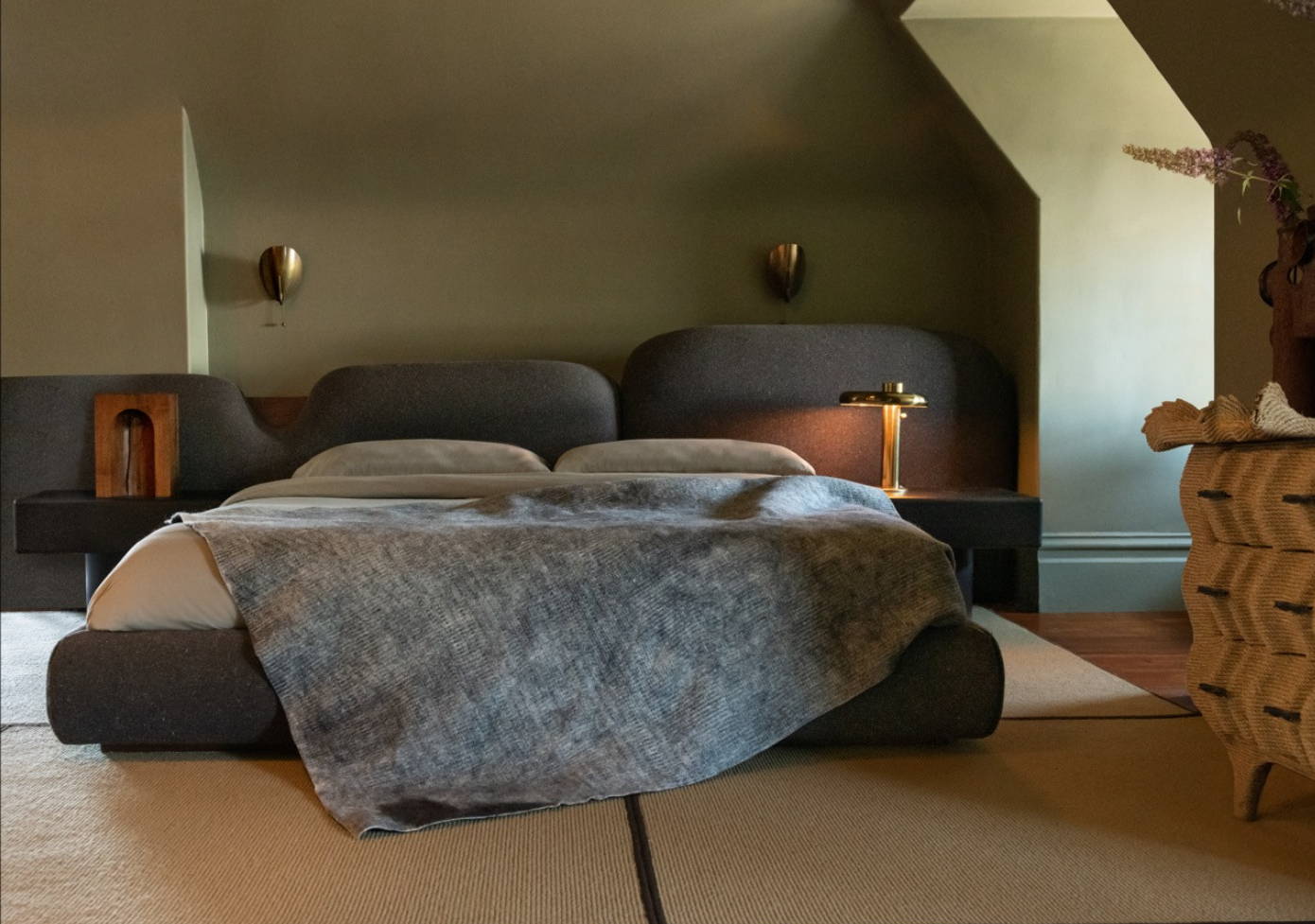 JG Felted Charcoal wool fabric, Design: Studio AHEAD

JG SWITZER IS NEWLY REPRESENTED BY JIUN HO NY
JIUN HO is an international interior and furnishings designer with showrooms in New York, San Francisco and Chicago. An ardent traveler, Jiun has visited more than one hundred countries, and this globetrotting has informed and enriched his prodigious output. His work is celebrated not only for its refined aesthetics, but also for its global worldview. He is the founder and president of Jiun Ho Inc., which includes Jiun Ho Interiors, Jiun Ho Furniture, Jiun Ho Light, Jiun Ho Textile, and Jiun Ho De Jia—a gallery and atelier showcasing art and antiques. His work has been published in Architectural Digest, Elle Decor, the New York Times, Robb Report, Interior Design, LUXE, and elsewhere. He is the author of Jiun Ho: Experience.