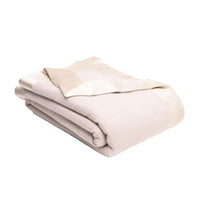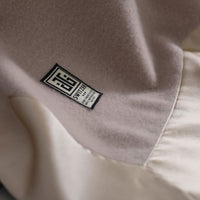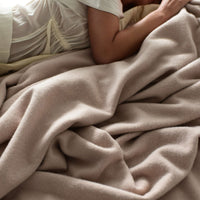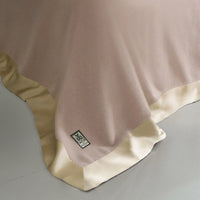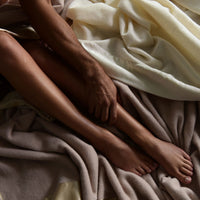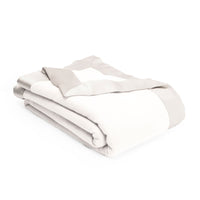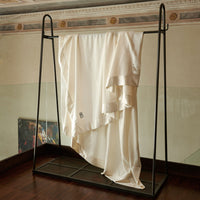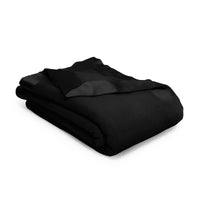 Hollywood Ava Blanket - Lambswool & Cashmere
The Ava comes in a 85% Lambswool/15% Cashmere blend milled in England in a mill that has been operating continuously since 1783. She is framed on all four sides in our signature four-inch, 100% 19mm Silk Charmeuse, designed to be thrown over the bed as a coverlet or tucked in.
Colors: Raven Black, Champagne, White
Due to hand-sewing, mitered corners, expect slight inconsistencies as part of the charm that give each piece a bit of character.
King measures 110x97" and Queen is 100"x90".
We're now offering free monogram services on all JG SWITZER blankets: including Baby Blankets, Porch Blankets, JG Classic blankets, & more. All items with monograms are final sale.
In your cart under SPECIAL INSTRUCTIONS please specify which piece you'd like monogrammed and choose: Script vs 3-Letter Deco Monogram
A Well Dressed Nest Deserves the Very Best.
Collect the Collections.
All of our creations are part of a grand experiment to release more artful beauty into the world. Your suggestions and requests will be taken seriously, and we welcome them.