Cats go catnip crazy for 100% wool. Plunk the mat anywhere—bed, tables, furniture—and kitty stays on it. So does kitty fur + dander.
100% Natural Sheep Wool - 20" x 26"
Wool is Nature's super absorbent natural fiber. Keeps Toes & Floors Dry. Anti Microbial. Energy and Water Saver. Requires Less Washing.
100% Natural Sheep Wool - 21" x 33"
Felted wool Dog Blanket is a comforting blanket cover in 100% natural, biodegradable wool for a dog bed.
100% Natural Sheep Wool - 30"x36"
Felted wool coasters from local Sonoma County, CA sheep. Wool is backed with an elegant leather backing.
100% Natural Sheep Wool - Set of 3
100% natural wool sponges are biodegradable, machine washable and easy to use.
Customize our felted wool. Perfect for placemats, shoe inserts, dish drying, and more.
Designed with finished edges, the perfect size to be used as a placemat for your table or a dish drying mat in your kitchen
Live, rough edging, these placemats are hand cut so no two will be exactly alike.
Width variance is cut to match the pattern on the wool and width will vary between 13-16". Ends come to taper.
Two sizes: 5' x 13" or 10' x 13"

THE HOME MAT
Wool is Nature's Wonder Fiber
Super Absorbant: Toes & Floors Stay Dry
Anti Microbial
Energy and Water Saver: Requires Less Washing
DIMENSIONS
21 " x 33 "
AVAILABLE IN MULTIPLE COLORS:
Grey Shetland Cloud
Grey Tabby

CATS GO CATNIP CRAZY
Many cat blankets later, rugged trials with washing and mixed use, it turns out the kitties still love the smell and feel of natural wool. It's like one big, mommy kitty.
DIMENSIONS
20" x 26"
AVAILABLE IN POPULAR KITTY COLORS:
Orange Marmalade
Grey Tabby
Shetland Cloud
For The Love of Wool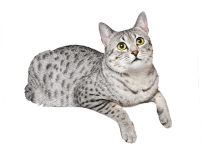 JG SWITZER GIVES BACK
We are grateful for the wool-goers and sheep farmers who raise these spectacular animals. JG Switzer is a proud members of Fibershed, and sponsors of the Livestock Conservancy's Shave 'Em to Save 'Em program
We look forward to a day when sheep are prized more for their fiber than their meat. By helping the Fibershed community and others create a market for fine, wool products with a modern design eye, we pay tribute to the fine qualities of nature's finest fiber.
OUR STORY
Made, Designed & Melled In House
All of our products are made, designed and milled at The Barlow, our manufacturers showroom in Northern California. We are open By Appointment Only. Check our website for special Holiday Hours and Open to the Public hours.