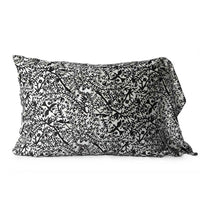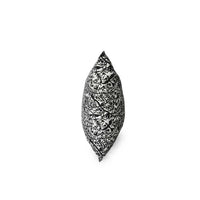 Emilie Silk Pillow Slip "BIRDSONG" Exclusive Silk Fabric
Designed in-house as a tribute to Emilie Floge, lifetime muse of Gustov Klimt, she was an artisan and seamstress.  The fabric pairs with the Emilie blanket, available in black or white. Our custom designed fabric "Birdsong" silk charmeuse pillow slip is generously sized in Queen or King pillow sizes. 
Dimensions: Queen 31.5 x 19.5", King 39.5 x 20.5". 
Care: Washable on delicate cycle and dry.
A Well Dressed Nest Deserves the Very Best.
Collect the Collections.
All of our creations are part of a grand experiment to release more artful beauty into the world. Your suggestions and requests will be taken seriously, and we welcome them.