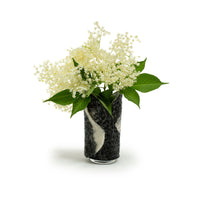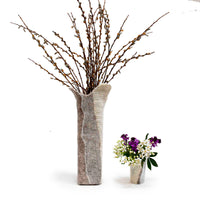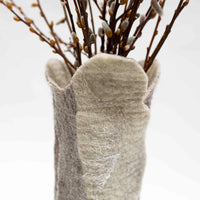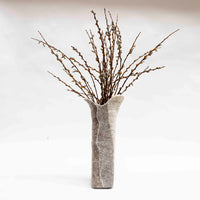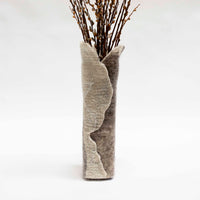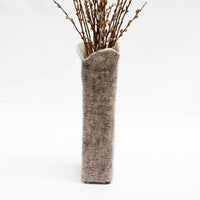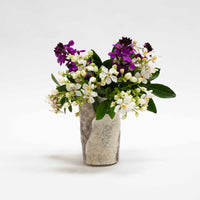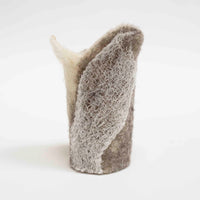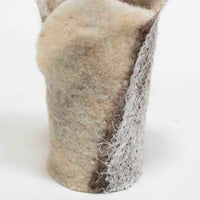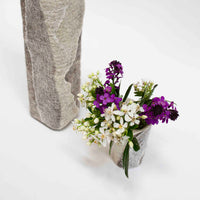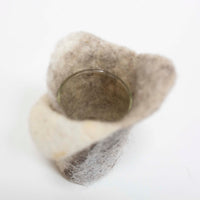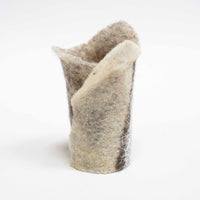 Felted Wool Flower Vase
Felted from local, Fibershed wool and hand sewn with a dreamy gauze fabric, each vase is one-of-a-kind. Fabric is felted on "Luna" our workshop loom and made by hand locally. Glass insert included. 
Please allow for nuances in color, just as you would for natural materials such as stone or wood. 
Dimensions: Large is 4" wide x 12" high. Bud vase is 6" high.  Please allow for 1" variance on height.
Clean: Felted wool sleeve may be removed for easy cleaning of the glass.
A Well Dressed Nest Deserves the Very Best.
Collect the Collections.
All of our creations are part of a grand experiment to release more artful beauty into the world. Your suggestions and requests will be taken seriously, and we welcome them.