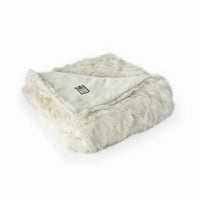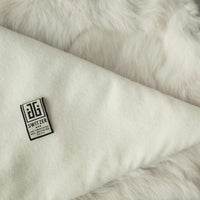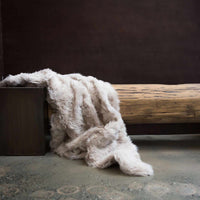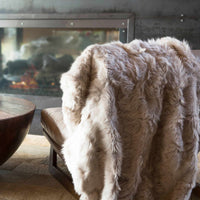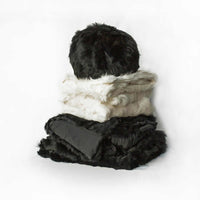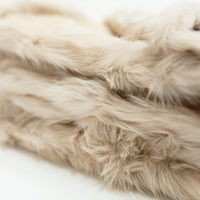 Toscana Real Sheep Fur Throw Lined with Cashmere Wool Blend
Soft and cozy on both sides, this Toscana sheep fur throw has upcycled fur on one side and is generously lined with warm lambswool/cashmere blend bespoke fabric from 17th century English mill that holds Royal Warrant to Windsor Castle. 
We have very limited supply of the black cashmere blend lining. Looking for Black or Truffle? Check out our Merino Blend alternative. 
Fabric: All pieces lined in 85% Lambswool 15% Cashmere blend woven.
Dimensions: Black in size 75"x 45/50" and White in 74" x 44." Allow for variance of an inch or two. 
Hand-tailored and "upcycled" means each piece has its own unique character and no two will be exactly alike. We inspect every inch, but real fur will have inconsistencies in the pieces.
Note: Bone will be lined with cream cashmere blend.
A Well Dressed Nest Deserves the Very Best.
Collect the Collections.
All of our creations are part of a grand experiment to release more artful beauty into the world. Your suggestions and requests will be taken seriously, and we welcome them.