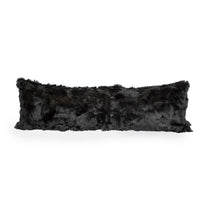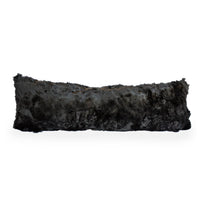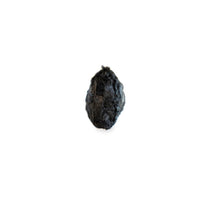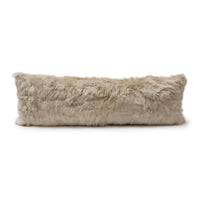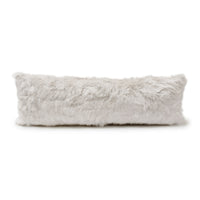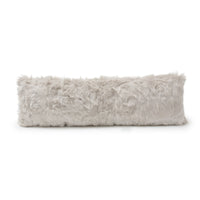 Toscana Real Sheep Fur Body Pillow in Black
Experience coziness like you never have, with one of our fur body pillows. Both sides are finished in 100% upcycled real Toscana sheep fur from Spain. Refined and Glamorous, this extra long rectangular pillow is designed as a statement for Queen or King Beds. Ships with pillow insert.
Dimensions: 16"x48"
Upcycled Fur
All products in our Unforbidden Fur collection are made from upcycled real Toscana sheep fur. Sourced from an Italian glove factory, remnants are sewn together, and then repurposed by us to give the fur a second chance.
Hand tailored and upcycled means each piece has its own unique character and no two will be exactly alike. We inspect every inch, but real fur will have inconsistencies in the pieces. We hope you welcome them the way we do.
Care Instructions: Spot clean with animal shampoo or consult a dry cleaner with expertise in fur. This is real sheep hide. See our Care Guide for further instructions.
A Well Dressed Nest Deserves the Very Best.
Collect the Collections.
All of our creations are part of a grand experiment to release more artful beauty into the world. Your suggestions and requests will be taken seriously, and we welcome them.