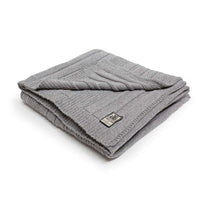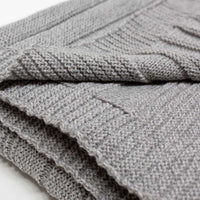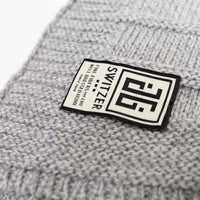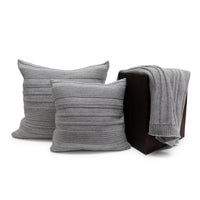 Soft 100% Merino Grey Wool Knit Throw
An elegant knit of our softest 100% wool, nothing scratchy about this, makes for a very cozy, high quality 100% natural Merino wool fiber throw blanket. The light cable weave is understated, creating a tailored finish and sewn to our 50" x 70" specifications. Imported from Lithuania.
Dimensions: 50" x 70" 
Care: Please dry clean. Wool wash and Wool delicate dry cycle only possible on machines with wool settings.
Pairs with our 18" and 24" Soft Merino Knit Pillow - Grey.
A Well Dressed Nest Deserves the Very Best.
Collect the Collections.
All of our creations are part of a grand experiment to release more artful beauty into the world. Your suggestions and requests will be taken seriously, and we welcome them.