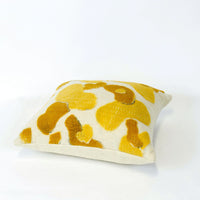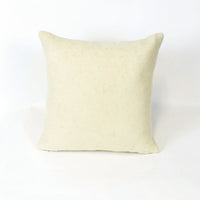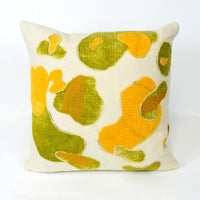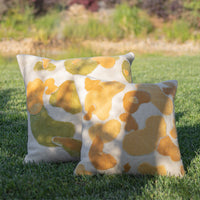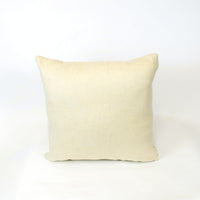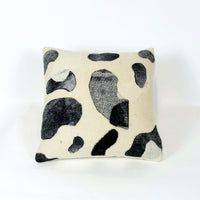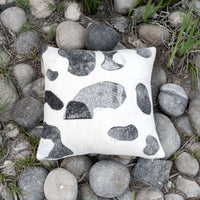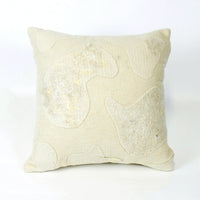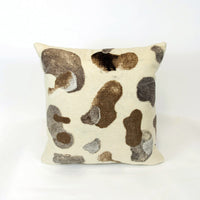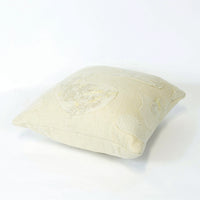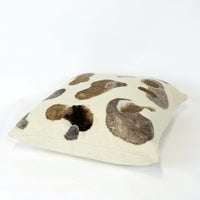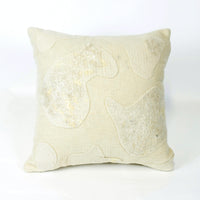 Water Stones Natural Felted Pillow
Textured like stones smoothed by water in 100% natural wool.  Our felted wool fabric is our own proprietary "Water Stones" fabric, designed during Shelter in Place and inspired by a re-discovery of our selves, our homes, our priorities.
No two pillows alike, as designs are created for each pillow in a random, organic order and milled in JG SWITZER's workshop. The wool fabric is local Climate Beneficial wool from California and Heritage breeds. Black, Brown and White are all undyed, natural color of the wool.
Zipper enclosure allows for dry cleaning or wash+ dry in WOOL cycle only.  Insert included.  LARGE is 24x24" and MEDIUM is 20x20" square. Perfect for bed, chair or couch.
A Well Dressed Nest Deserves the Very Best.
Collect the Collections.
All of our creations are part of a grand experiment to release more artful beauty into the world. Your suggestions and requests will be taken seriously, and we welcome them.