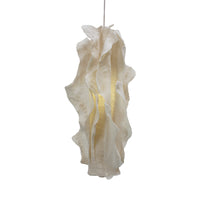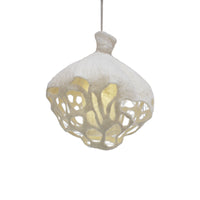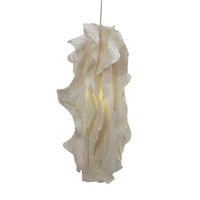 Felted Wool Flame Pillar Lamp
Create your own cocoon with this beautiful, hand felted work of art. Battery powered light means this lamp is safe to hang without proximity to a plug in.  Ideal for rooms without a nearby outlet. Makes an amazing night light. Delicate and handmade, each one unique. No two alike as these are hand felted by a local artisan.  May take 2 weeks to make, so please allow time for delivery.
Bulb is battery operated only, holds 3 AAA batteries. Does not plug into an outlet. Does not ship with batteries. 
Dimensions: 21" L x 9" W
Cord Length: 47"
A Well Dressed Nest Deserves the Very Best.
Collect the Collections.
All of our creations are part of a grand experiment to release more artful beauty into the world. Your suggestions and requests will be taken seriously, and we welcome them.