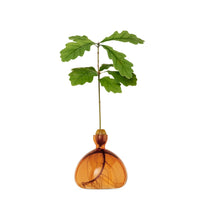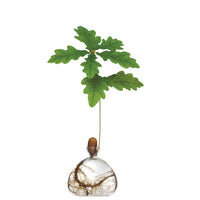 Acorn Vase
Innovative and beautifully designed the Acorn Vase allows you to witness a simple acorn you have picked grow into a magnificent oak tree. 

Perfect for urban dwellers, tree lovers, inquisitive children and design enthusiasts to bring the magic of nature into their home and hopefully oak trees for future generations.
Dimensions: 10 cm x 10 cm
A Well Dressed Nest Deserves the Very Best.
Collect the Collections.
All of our creations are part of a grand experiment to release more artful beauty into the world. Your suggestions and requests will be taken seriously, and we welcome them.