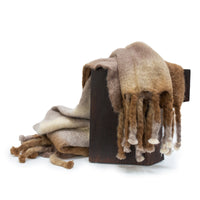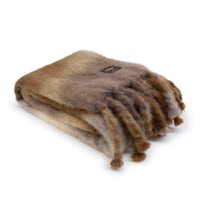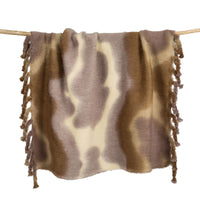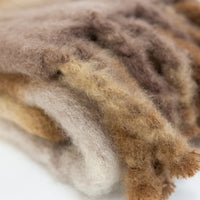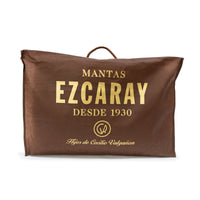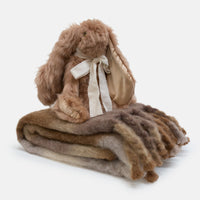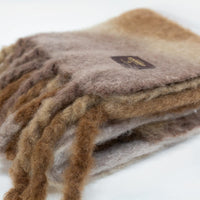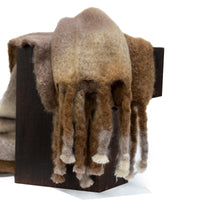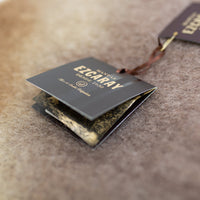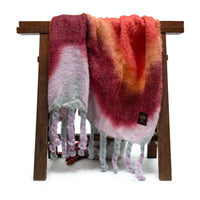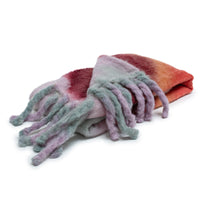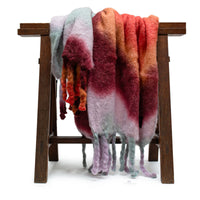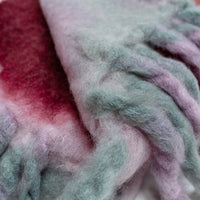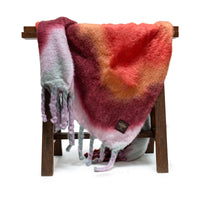 Mantas Ezcaray Mohair Oversized Throw - Tie-Dye
Back in stock! From our favorite mill in Spain, Mantas Ezcaray, these beautiful and soft throws are generously sized and make extraordinary gifts or cozy-up throws. A famous mill in the Spanish wine country, we're honored to offer these items, Desde 1930. 
Available in glorious warm browns and grey blend. 
Measures 51" x79" - Generously sized. This is the mohair throw to end all throws.
73% mohair, 24% wool, 3% polyamide. Please know we are making an exception to our "100% natural fibers" rule as the poly is necessary to hold the mohair and this throw would over shed without it. You will be pleasantly surprised with little to no shedding with these lovely luxuries.
Dry or spot hand clean only.
NOTE: Styles sell out quickly. We can't keep these on the shelf in our shop but we will make every effort to accommodate your order. 
A Well Dressed Nest Deserves the Very Best.
Collect the Collections.
All of our creations are part of a grand experiment to release more artful beauty into the world. Your suggestions and requests will be taken seriously, and we welcome them.